It's HP Appreciation Dinner, held at One World Hotel. The theme of the night is French. Employees who registered were given a chocolate complimentary and free flow beers and wines before the dinner begins..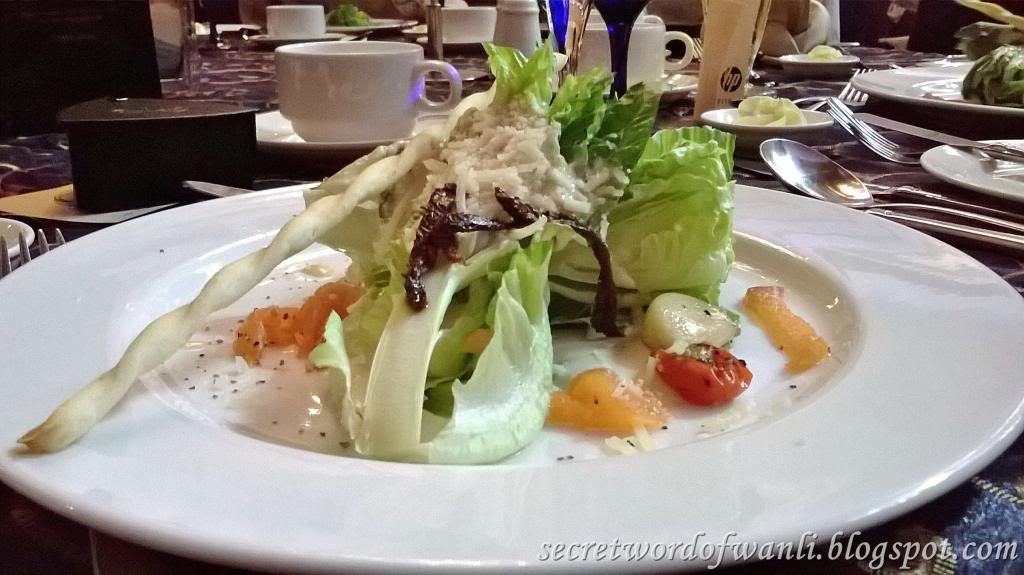 Appetizer: Salad served with Smoked Salmon and Salted Garlic
Love the presentable salad and the combination of and smoked salmon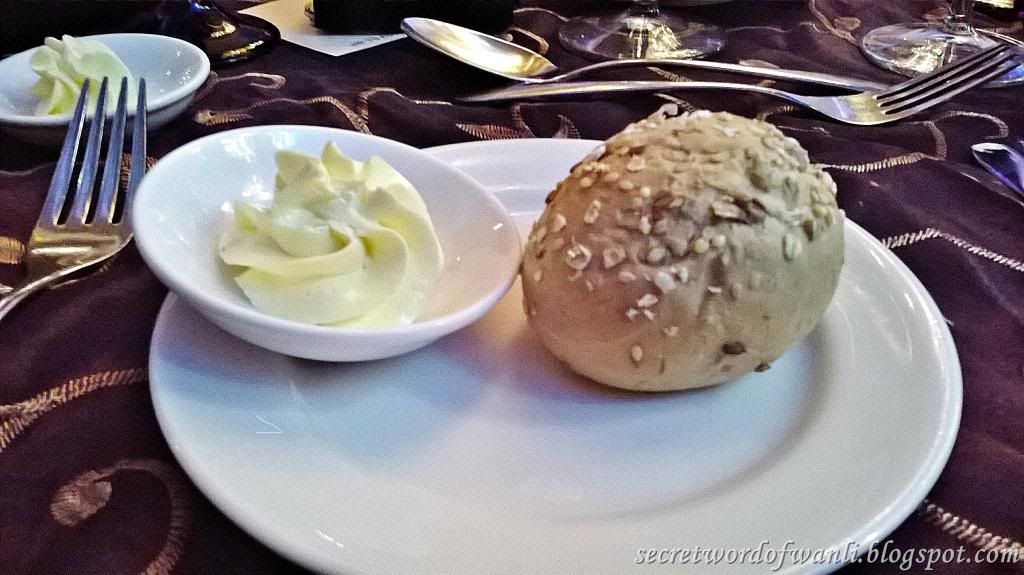 Appetizer: Oatmeal bread served with butter.
I'm a butter lover but this butter kinda creamy and tasteless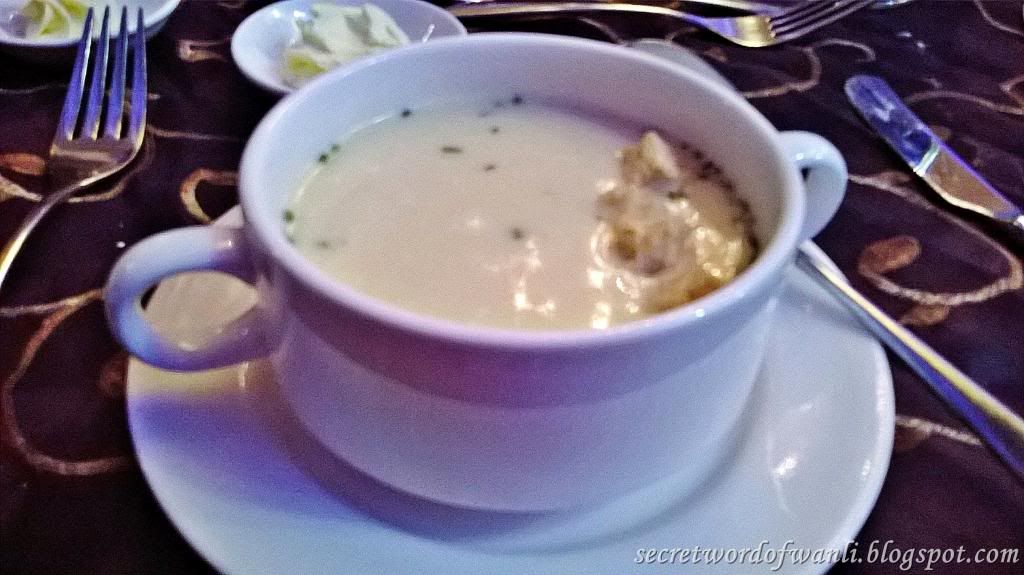 Appertizer: Creamy Mushroom Soup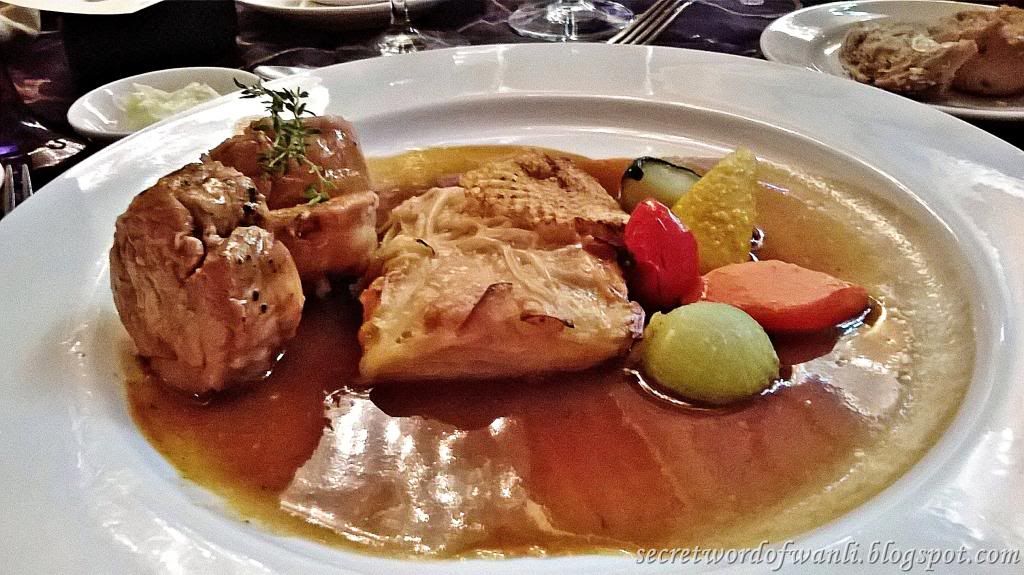 Main Course: Roll Chicken served with Apple Pie
Dessert: Carrot Cake served with Canberry sauce.
The carrot cake kinda sweet to me
That night lots of lucky draw prices were given away and the entertainment were great. I assume everyone are enjoyed with their fabulous lucky draw.