It's been a while I did not dine in here.
PIZZA PIZZA
have change a lot. Their menu is expand and lots of varieties to choose especially pizza. Most of the customer dine in or call to order their pizza.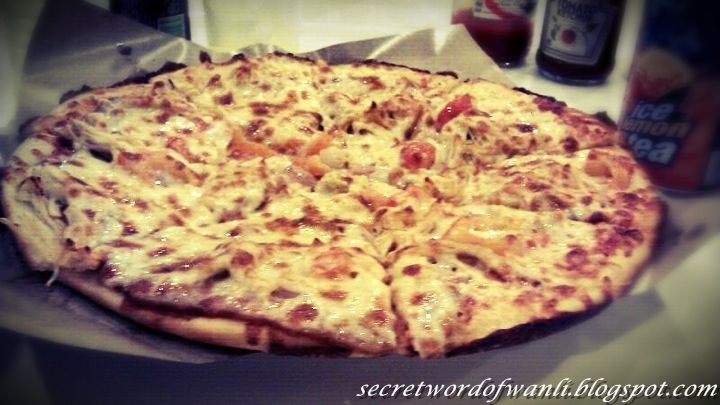 Chicken Lover; Smoked Chicken, Sherrede Chicken, Mushroom, Capsicum and Cheese.
It's a lot of varieties till I need to take time which pizza should I order. So I order Chicken Lover. It has a strong aroma of chicken and mushroom. The pizza is tempting especially filling with cheese. Oh my, I can't resist it.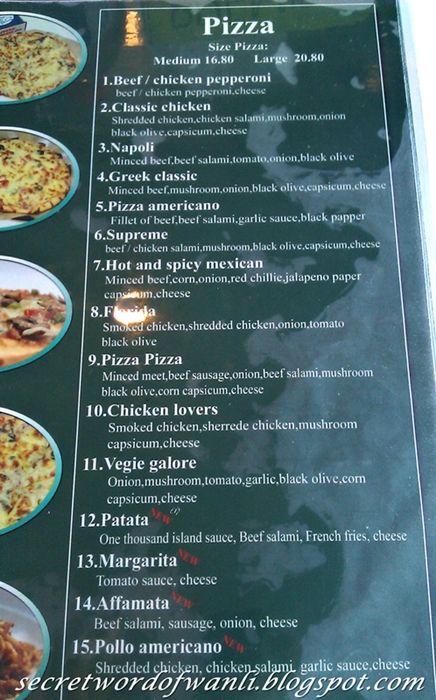 Pizza Menu.
Check out the others new pizza. Sorry for the blurry picture. You can call to ask what Pizza they do have it.
Address: No 42-G, Block F, Neocyber, Lingkaran, Cyberpoint Barat. 63000 Cyberjaya.
You may call for delivery service:
03-83193230 / 03-83193231
(FREE DELIVERY SERVICE)