Jalan Hang Jebat known as Jonker Street. According to people, Jonker Street is a street where you can find varieties food to eat. But you have to bear with the queue. Drive down to Melacca at 5.30am. Reached at 7am. Such a early road trip.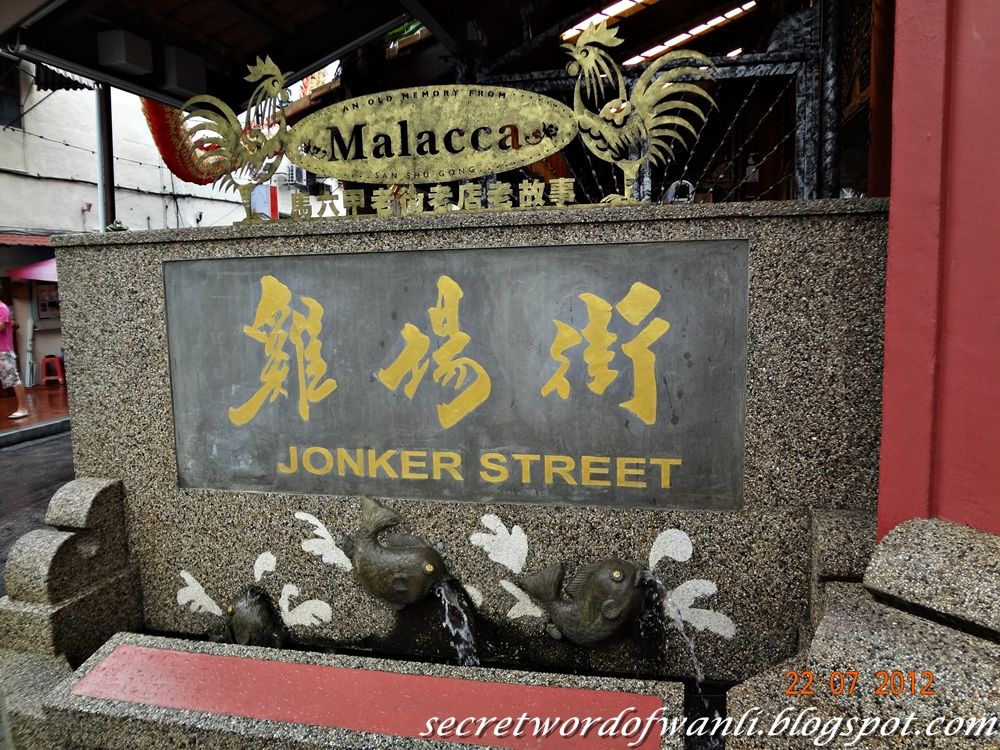 Sharp at 8 to 9am, you can see people is queuing up at each of restaurant.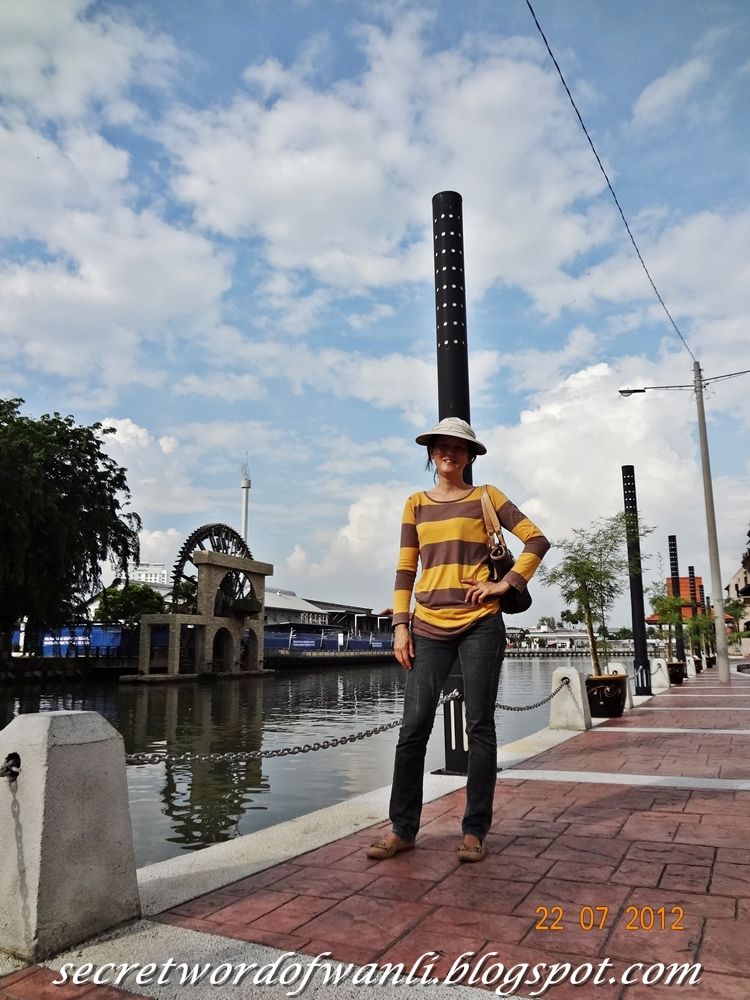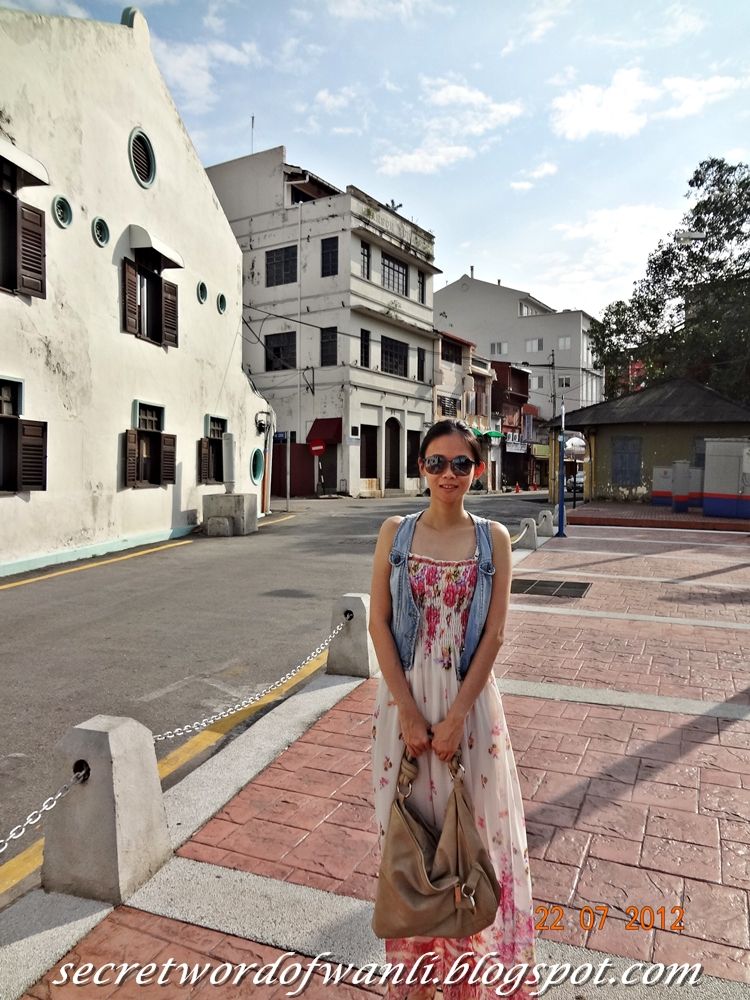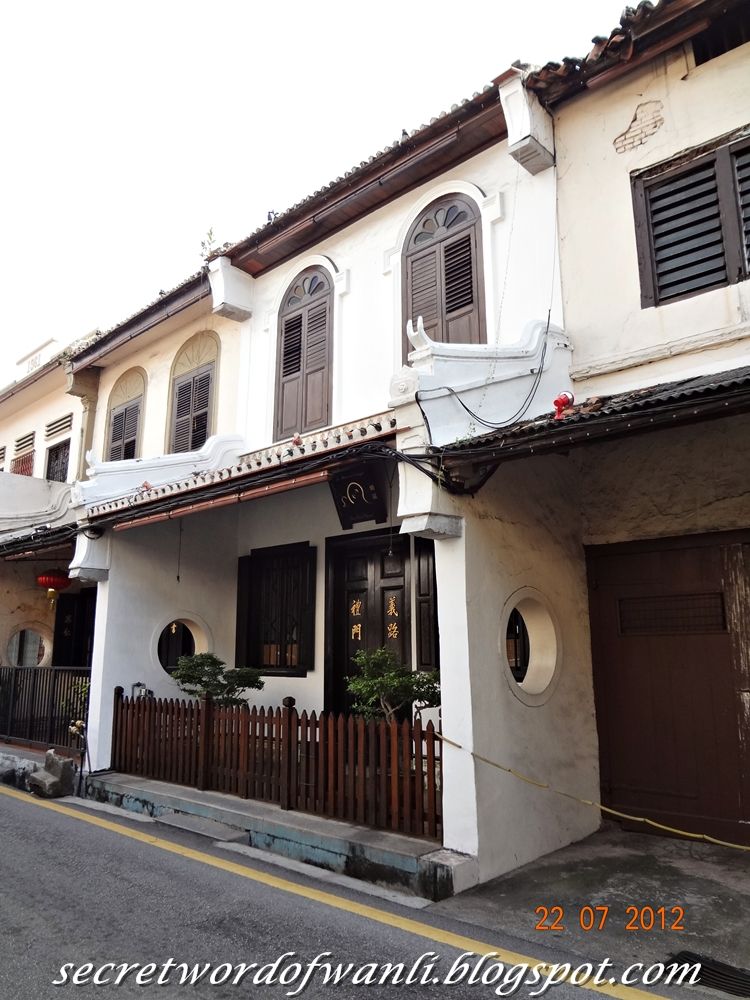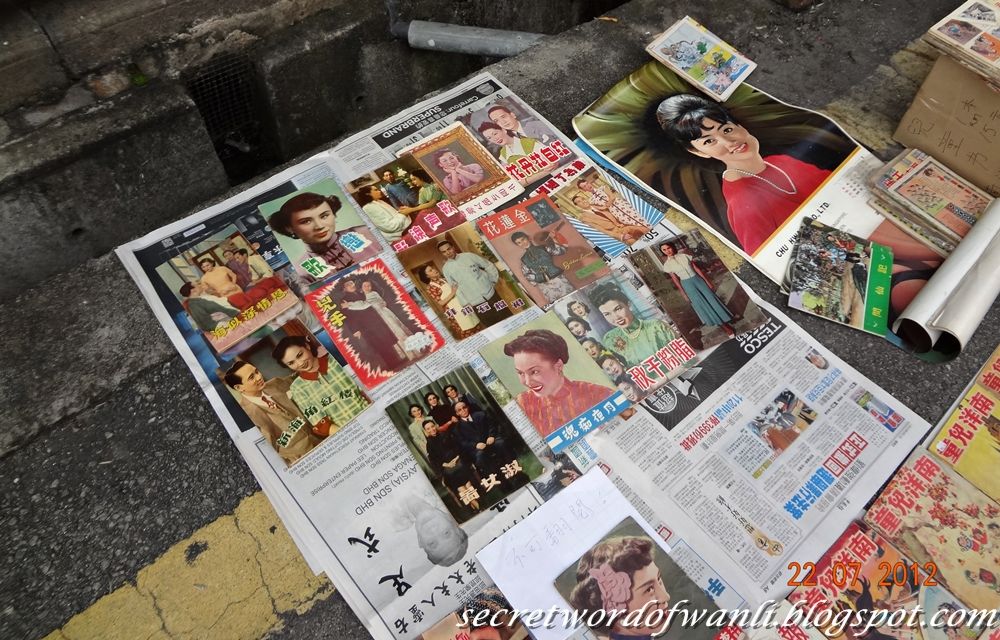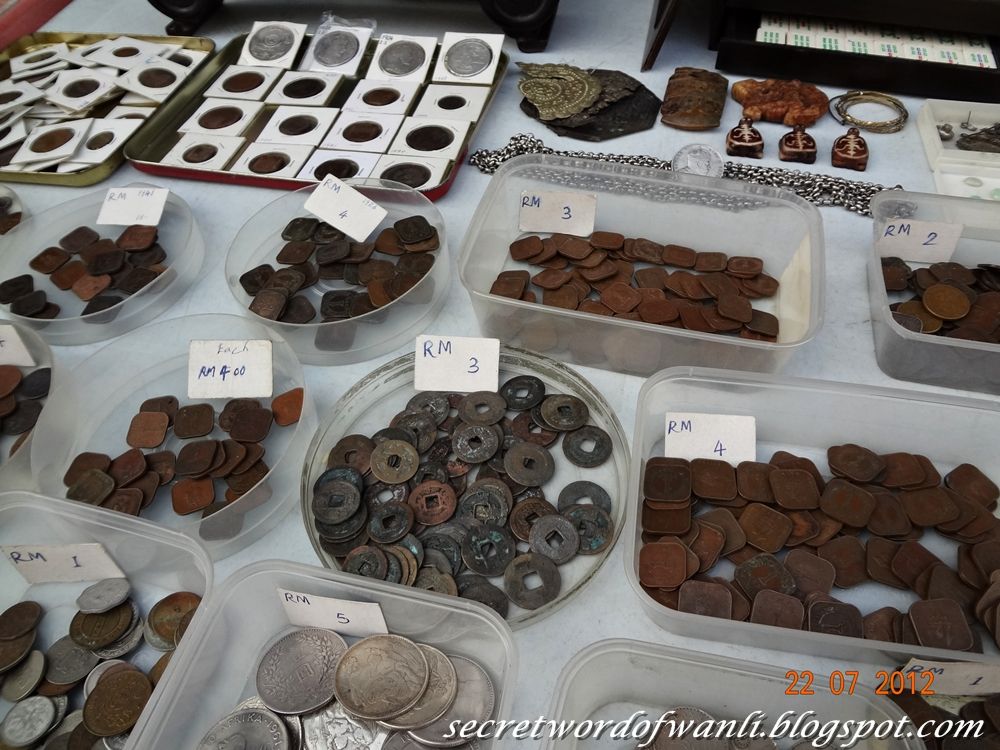 Ancient Coins for sale.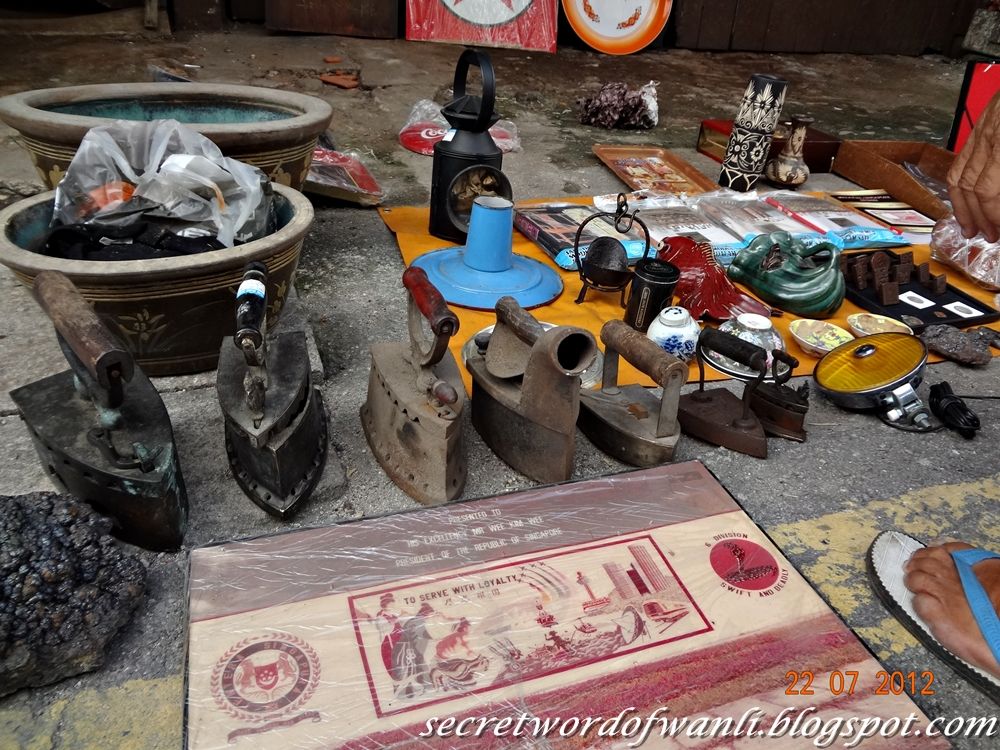 Ancient Irons for sales too.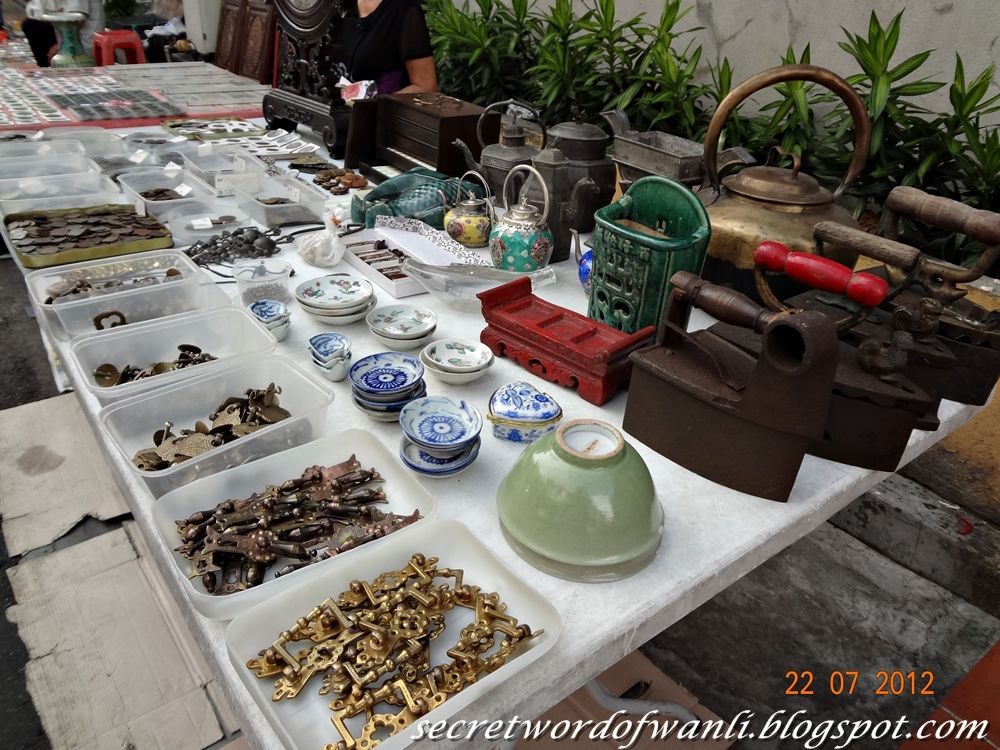 Door Lockers, bowls, teapots etc
Jonker 88
you may consider it as Muzeum Restaurant. You walked in the restaurant, you notice that this restaurant preserved the building and the structure just like an old times.
Jonker 88
do have it's own website:
www.jonker88.com
Never ever thought of people come to your table and take your order! It's self-service for noodle and dessert. Queue from the entrance, place your order, wait for your noodle and dessert to prepare, and bring it to your table.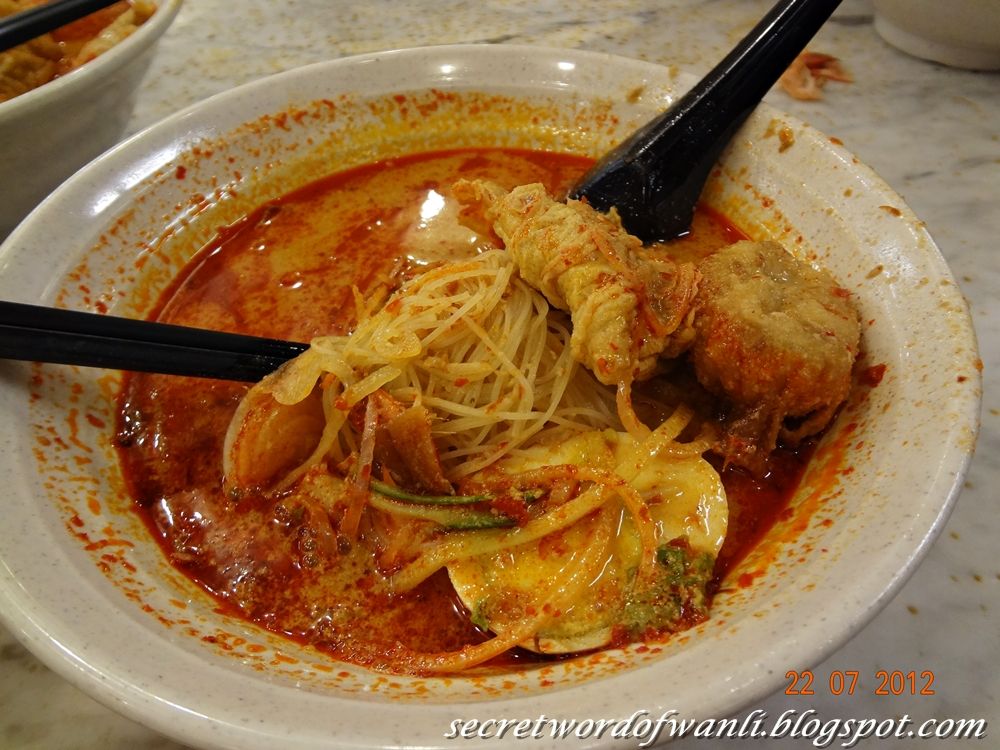 Baba Kahwin Nyonya Curry Laksa. Lame name, seriously.
The soup based are added coconut milk. Don't really like it cause they put too much of coconut milk which make me bloated.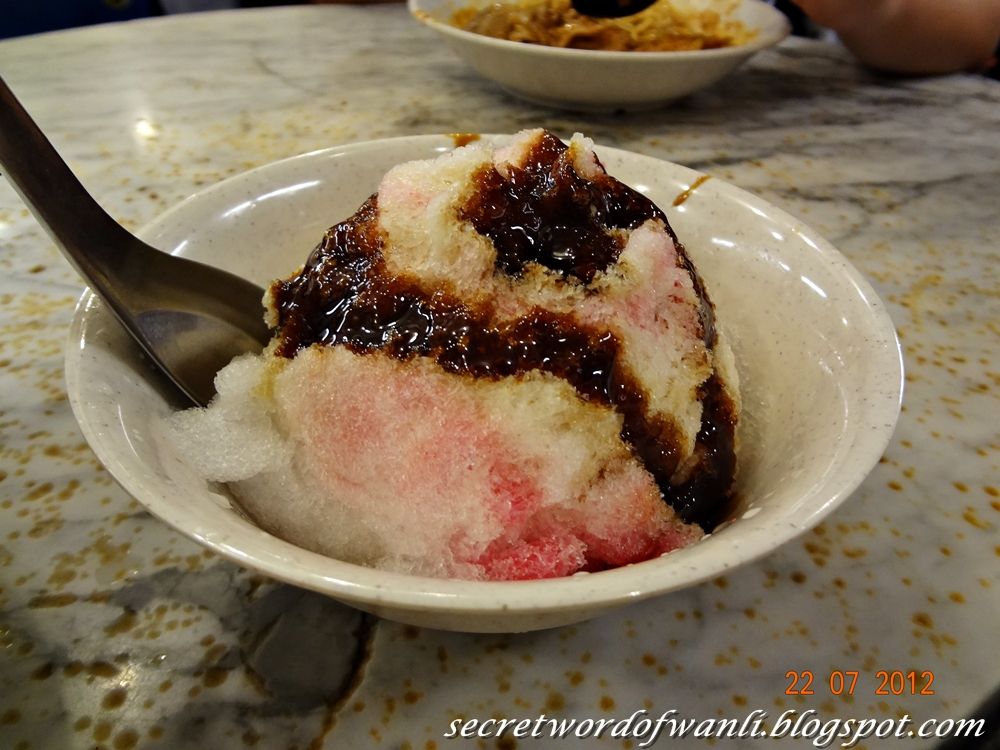 Ice Kacang. A normal Ice Kacang.
To those durian lover, try Durian Cendol where every customer ordered and asked to put extra Durian syrup
Address: 88, Jalan Hang Jebat (Jonker Street), Melacca.