23rd September 2012 at Dynasty Dragon Seafood Restaurant (Brem Mall) - A night to remember where my brother (ex-colleague) got wedded to his long term girlfriend who is a Vietnamese. Not an easy journey to go through especially from different race and culture. Congrats, bro. 8 years of relationship finally came to a next chapter of your life. The wedding dinner is small, simple, merry and warming.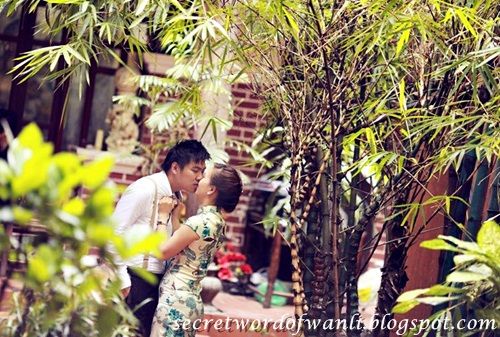 When you make a sacrifice in marriage, you are not sacrificing to each other but to unity in a relationship.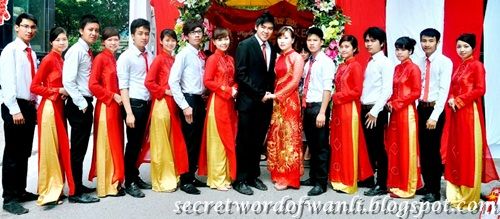 (In Vietnam tradition) During the engagement day, the more boys and girls standing beside bride and groom means the more blessing the bride and groom received. Also, the elderly look high upon on engagement day rather than wedding dinner. In Vietnam, Kent have glorious engagement day and have a simple wedding dinner back in KL.
Mr.Kent, Mrs.Kent and me. (Picture blurry thanks to Kent's friend).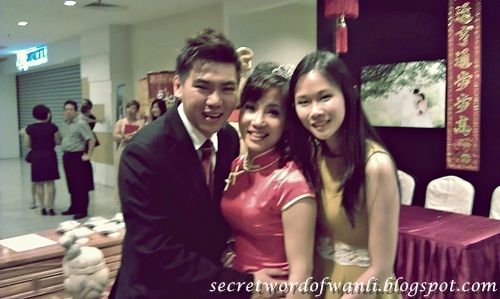 Mr.Kent and Mrs.Kent was so happy; the smile in their eyes. No matter how tired for them to organize the wedding ceremony and dinner, they are happy because finally both of them are able to go to the next chapter of their life. I'm happy for them.