People said Menya Musashi is a famous Japanese Ramen chain in Japan. Lots of people commented that it was a good ramen and will experienced the kitchen is busy where you will hear them yelling (yelling to motivate or yelling that I'm preparing your noodle). No idea. This shop is not a place for you to chill after you had your ramen.
Menu.
When you reach the entrance of the shop, they will give a menu for you to choose what types of ramen preferred follow by broth flavour.
Shiro (White) - Onion flavour
Kuro (Black) - Fried shallots and garlic flavour
Aka (Red) - Chilli oil flavour.
After choosing the ramen, you need to pay before you enter and have a seat.
Extra condiments for your ramen if you need.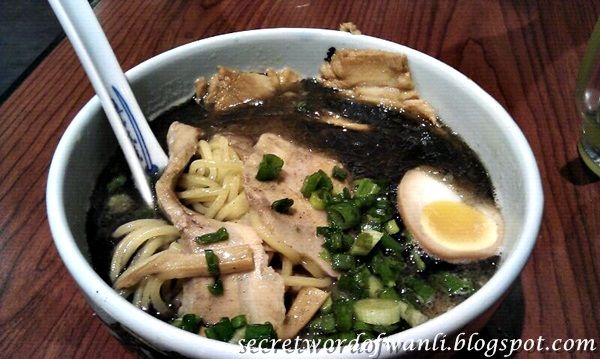 Kuro Ramen.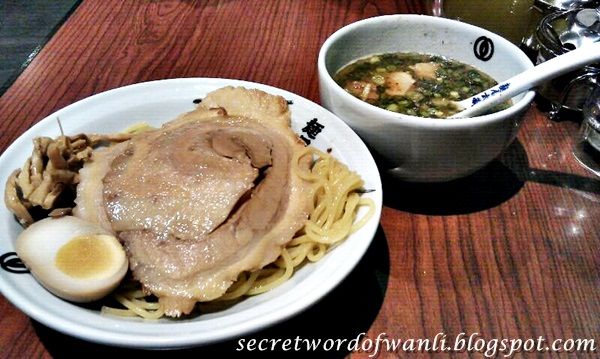 Tsukemen.
Steps to eat Tsukemen Ramen; Pick the amount of ramen you wanted to eat then dip the noodles into a bowl of soup. The ramen are tender. Soup base is good despite of the oiliness. Kuro Ramen is good but my mom told Shiru Ramen is the best. Per bowl of ramen cost RM26.
Address: Level 2, Eat Paradise. Isetan, 1Utama. Petaling Jaya.