My Birthday Dinner at
Ole-Ole Bali
located at Solaris Mount Kiara. Happy 26th Birthday to myself. What do you wish before you blow the candle away? Love or Life or Aim or Wealth or Health? I wish I have a enough luck to encounter everything.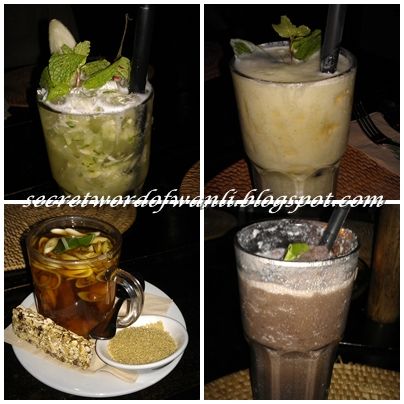 Left: Cucumber Mojito, Honeydew Juice, Ginger Hot Tea and Red Bean.
Lamb Soup.
Ole-Ole Trio; Ole-Ole BBQ Wings, Sate Lilit and Cumi-Cumi Goreng served with Sambel Matah (Lemongrass Sambel), Sambel Terasi and Tartar sauce.
Sate Lilit is a mix seafood paste wrapped around lemongrass stalk.
Ole-Ole BBQ Wings is a marinated chicken wings.
Cumi-Cumi Goreng is a deep fried squid.
These three food are dipped in three types of sauce. I love the Sambel Matah (It has the essence of lemongrass, salty a little but too oily).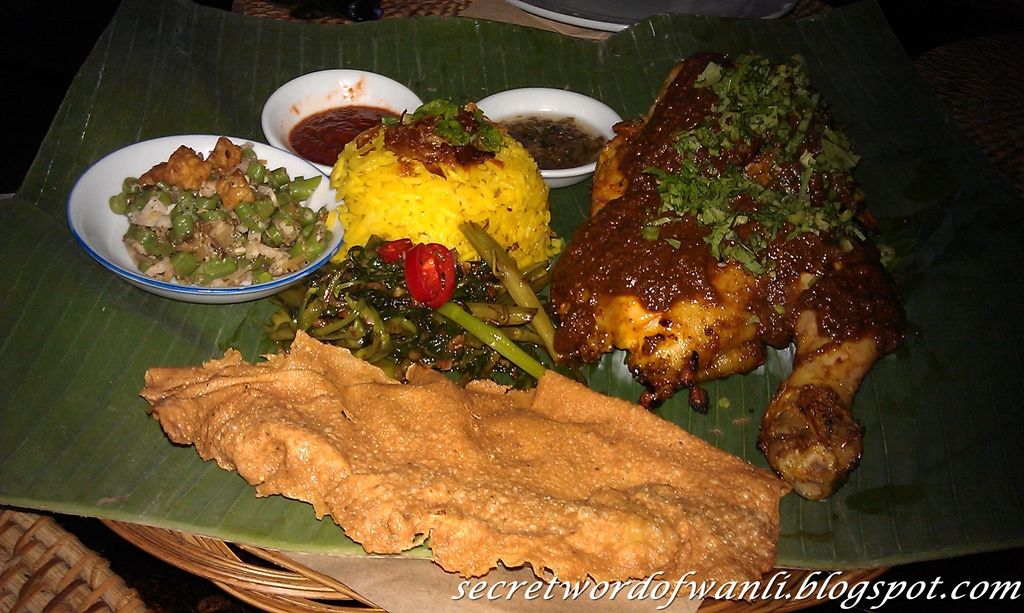 Siap Mepanggang; two roasted chickens, yellow rice, spicy kangkong, Bali crackers and few condiments in the dish.
Beef and Prawn Combo.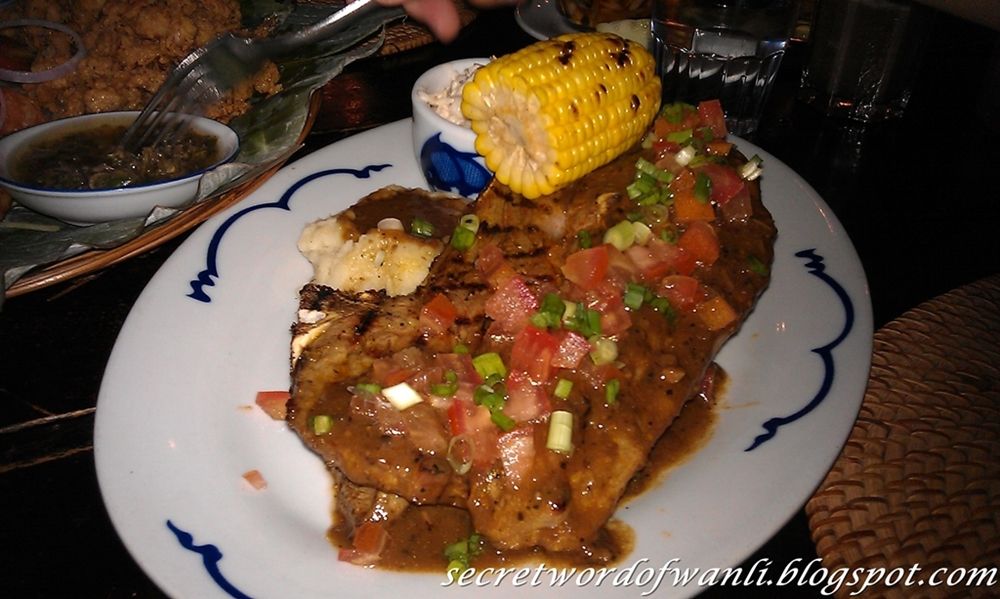 Chicken and Lamb Combo.
As you can see, the portions are big (So, share it among your friends). The environment is cozy and the decoration in the restaurant itself are Balinese theme. It is consider a good place to chill out with your friends (Eat dinner, later on beer perhaps).
Cakes and Cake Pop (baked by CC). Delicious. From far it looks like lollipops.
My Birthday
Ole-Ole Bali Solaris Mount Kiara.
Address: 15 and 16 Ground Floor Block J Soho KL, Solaris Mount Kiara.
Telephone: 03-62049688
Fax: 03-62049698