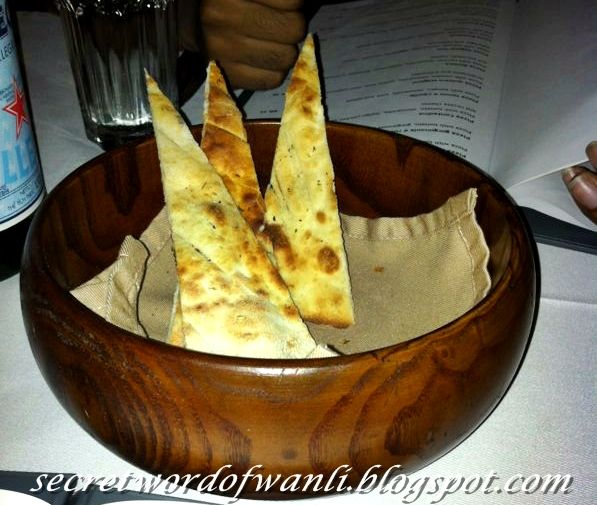 Crunchy Bread.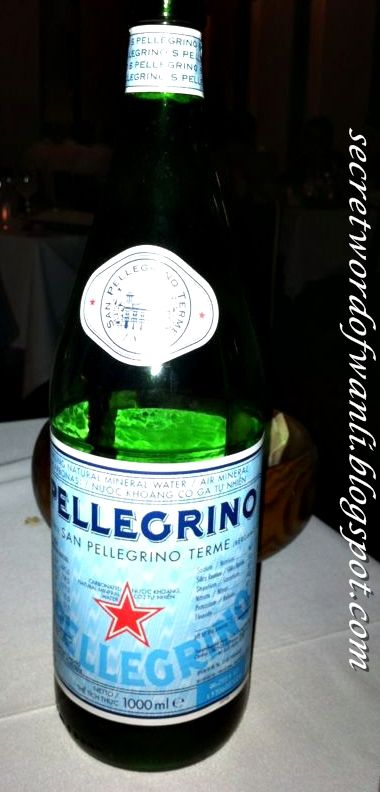 Sparkling Water. It taste weird like soda in a water.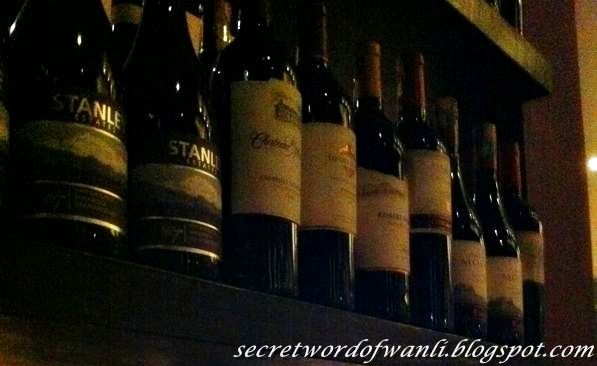 Wine in the house.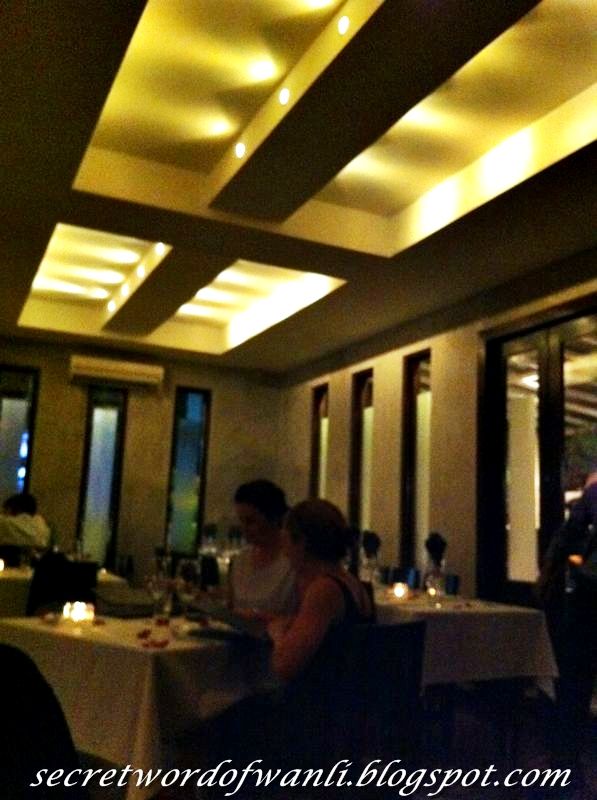 Cozy environment but hot. Somehow the air-cond is not working that day yet full house.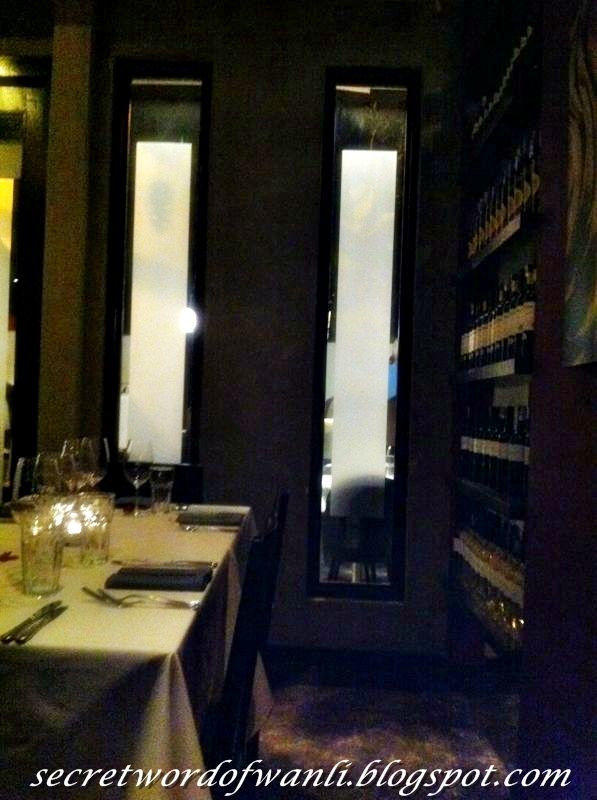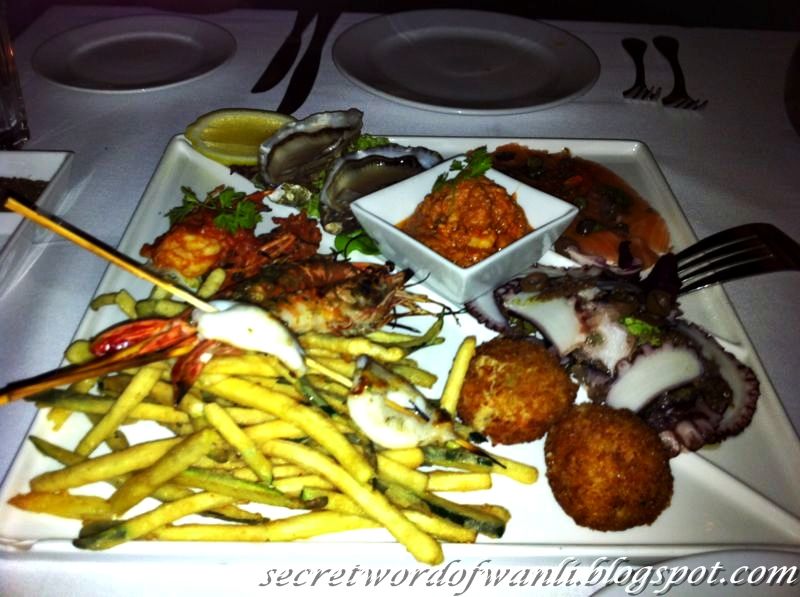 Antipasto di mare; Italian style appetizer included marinated salmon, oyster, octupus carpaccio, fish cake, prawns, squid skewers, catalana prawns and fried zucchini.
It was the perfect appetizer I ever had.
Marinated salmon marinated perfectly with black olive.
The oyster is fresh (I'm don't really like to eat oyster. Since the waiter said oyster arrived today and it's really fresh. So, I gave a try. It was indeed fresh and good. It do not have the stink smell which I had previously and vomited everything).
Octopus carpaccio is chewy.
Fish cake is a deep fried minced fishball.
Prawns and Catalana prawns (Marinated prawns) are small and not fresh (According to my friend)
The squid skewers are fresh and juicy.
Fried zucchini is a fried vegi somehow look like french fries.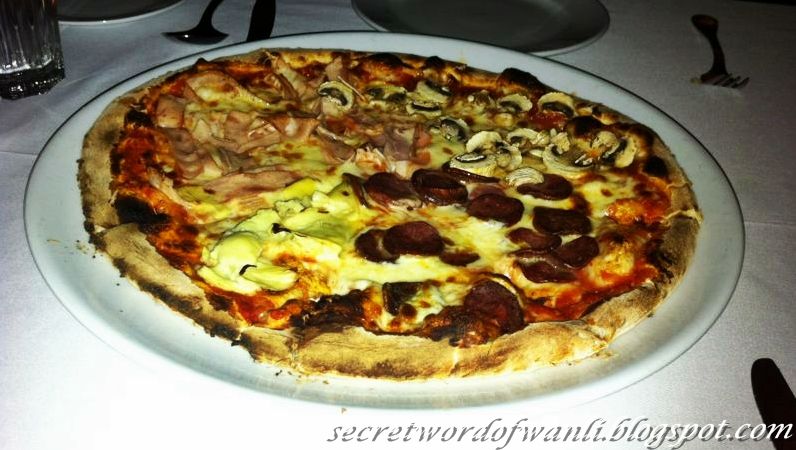 Pizza Quattro Stagioni; Pizzza with tomato, mozzarella, mushrooms, Bresaola, artichokes and parmesan cheese (
Different flavour types in a pizza. It was so
cheesy)
. Also, you can request to add extra cheese and what type of cheese you would like to add on.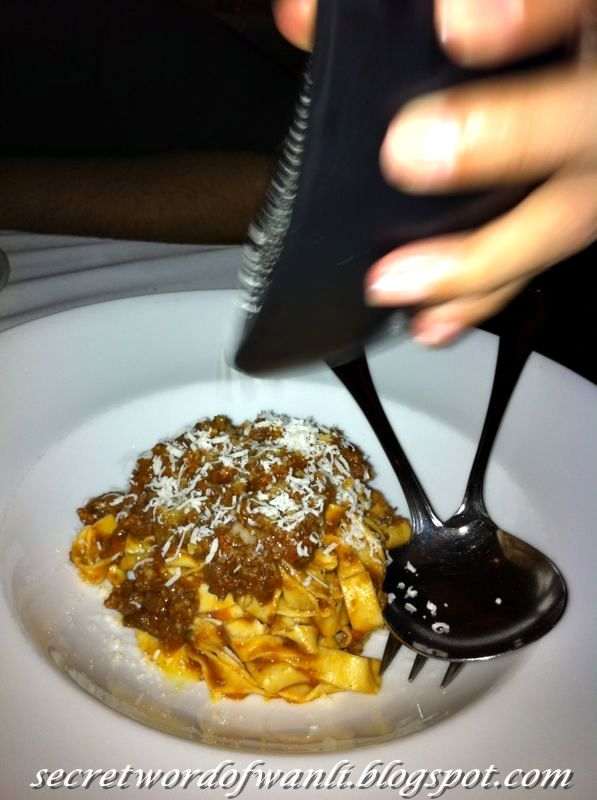 Tagliatelle alla Bolognese (Homemade); Tagliatelle pasta with beef ragout.
Love the bolognese but don't really like the flat pasta (got kinda smell of it). Should go spaghetti instead of Tagliatelle pasta.
Address: 3A Jalan Ceylon, 50200 Kuala Lumpur.
Telephone: 03-20703120
Fax: 03-20703100