Siblings, mom and me planned to celebrate dad's advanced birthday at Vietnamese Royale, Starhill Gallery. The atmosphere are cozy, dim, decorated with wooden furniture and colourful silk lantern. Waiter and waitress were dressed up in their traditional costume called Ao Dai. Vietnamese Royale advertised in Groupon of 5-courses Vietnamese meal.
Appetizer: Braised duck's tongue or salad with shrimp, squid and papaya (choose one)
Main course: Fried sesame chicken, sauteed squid or deep fried sea bass fish (choose one)
Vegetable: Stir-fried spinach, french beans or hong kong kailan (choose one)
Bamboo fried rice with prawns
Dessert - mixed fruit platter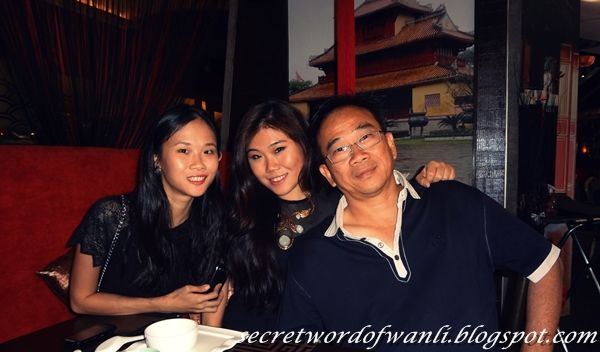 A surprise birthday dinner for daddy.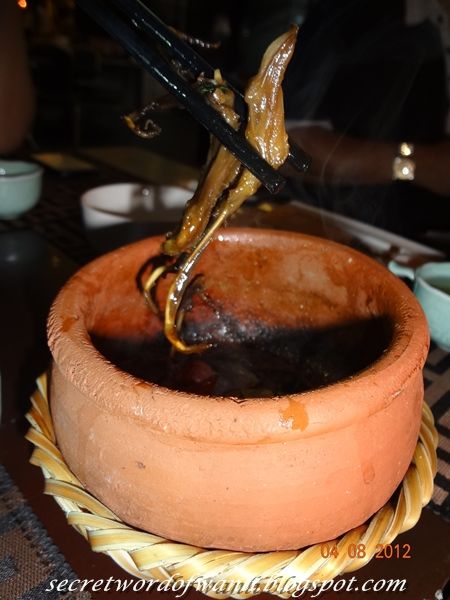 Braised Duck's Tongue. Good but be careful when you eat it, it might hurt your tongue.
My tongue got hurt when I ate it.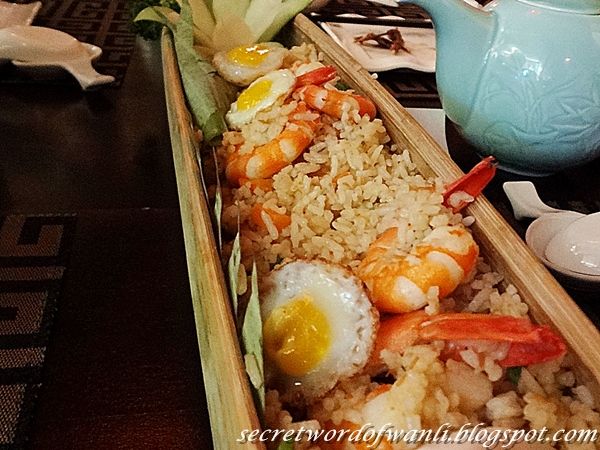 Bamboo Fried Rice with Prawns. A normal fried rice, added dried prawns to spice up the aroma.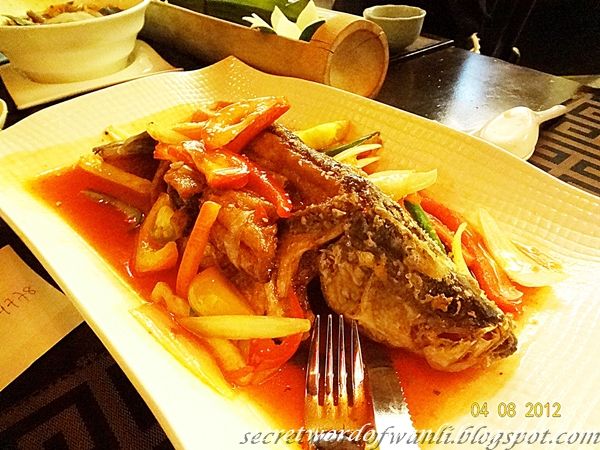 Deep Fried Sea Bass Fish. It is unbelievable when you taste the sauce is actually a strawberry jam.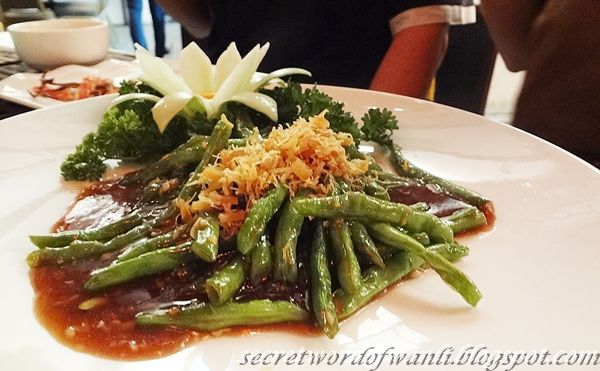 French Beans.
Vietnamese Style Wok Fried Beef Cubes. Delicious Juicy Perfectly cook.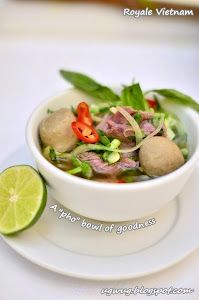 Ordered extra dish; Pho Bo Dac Biet, the beef noodle soup. (this picture taken from others)
This you should not be missed. A bowl of noodle with beef balls, beef slices and add in some chili padi and broth. It's so delicious. I wouldn't mind to dine in just for a bowl of this which cost RM25 per bowl.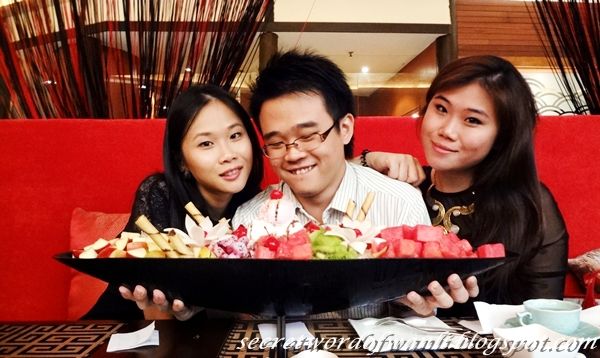 Dessert; Mixed Fruits Platter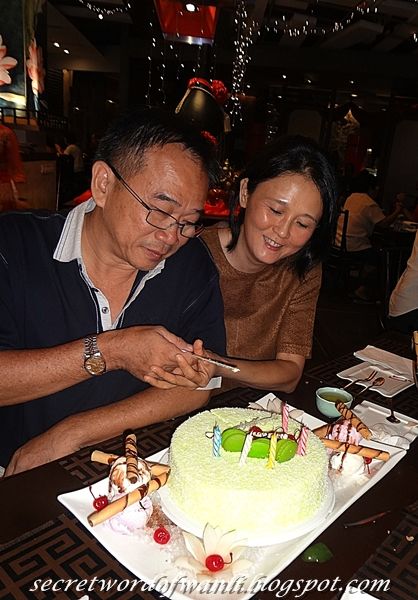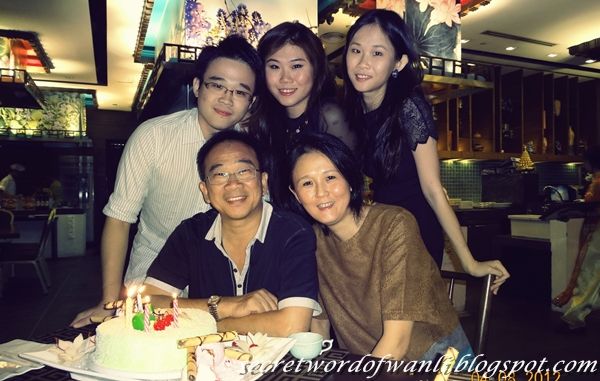 Happy Birthday Daddy. Stay healthy~
Address: Lot LG7, Feast Floor, Starhill Gallery, No.181, Jalan Bukit Bintang. 58000 Kuala Lumpur.
Telephone: 03-21439778