The restaurant was small (there are five big tables). They do have their own blog,
Restaurant Anak Nyonya
.
According to the boss, their famous drink is pineapple juice. It was so so (means they added sugar and half of pineapple juice. Not a pure pineapple juice. Typical Malaysia people making fruit juice). It's true. No offence. You can see the dishes stated in menu are nyonya home cook.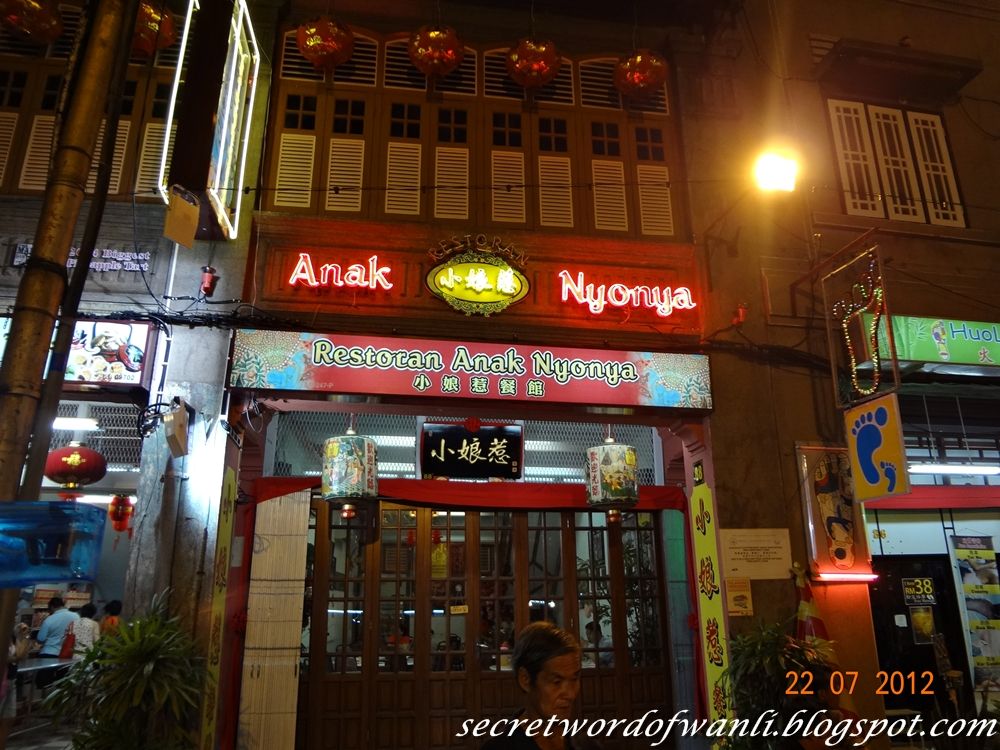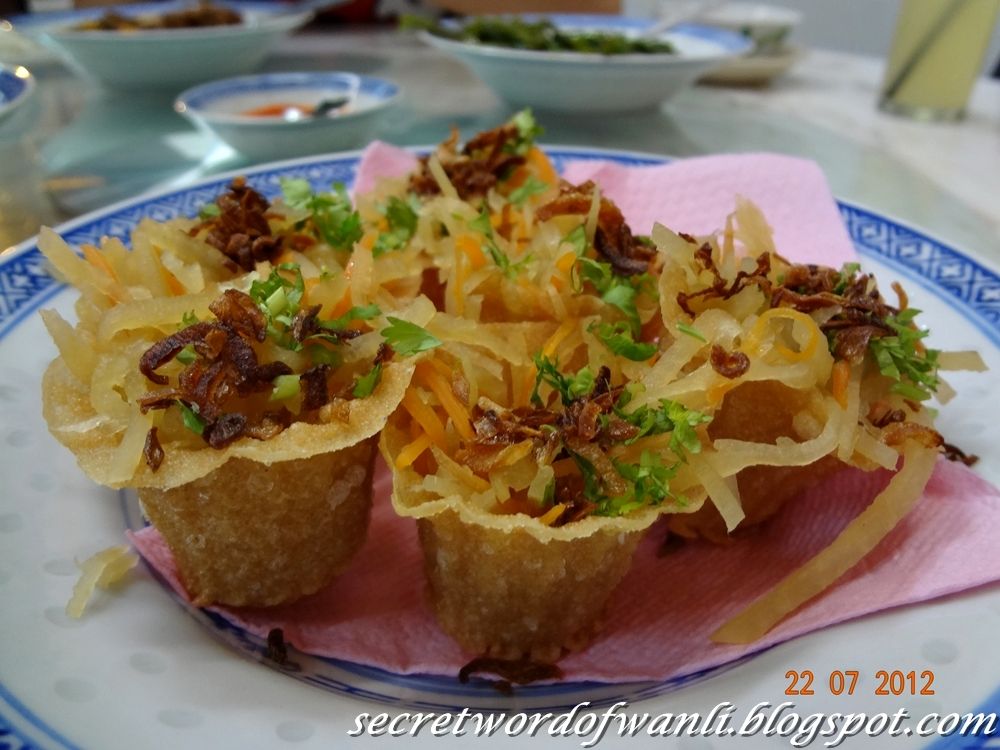 Golden Cups known as Nyonya Pai Tee; crisp bite and sweet.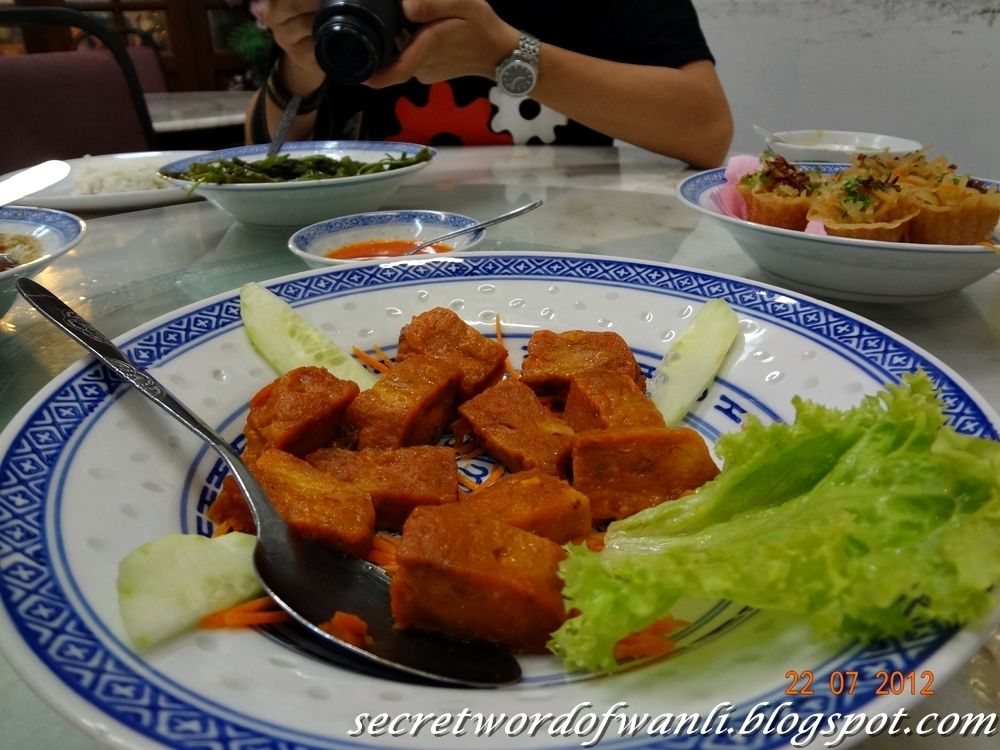 Otak-Otak.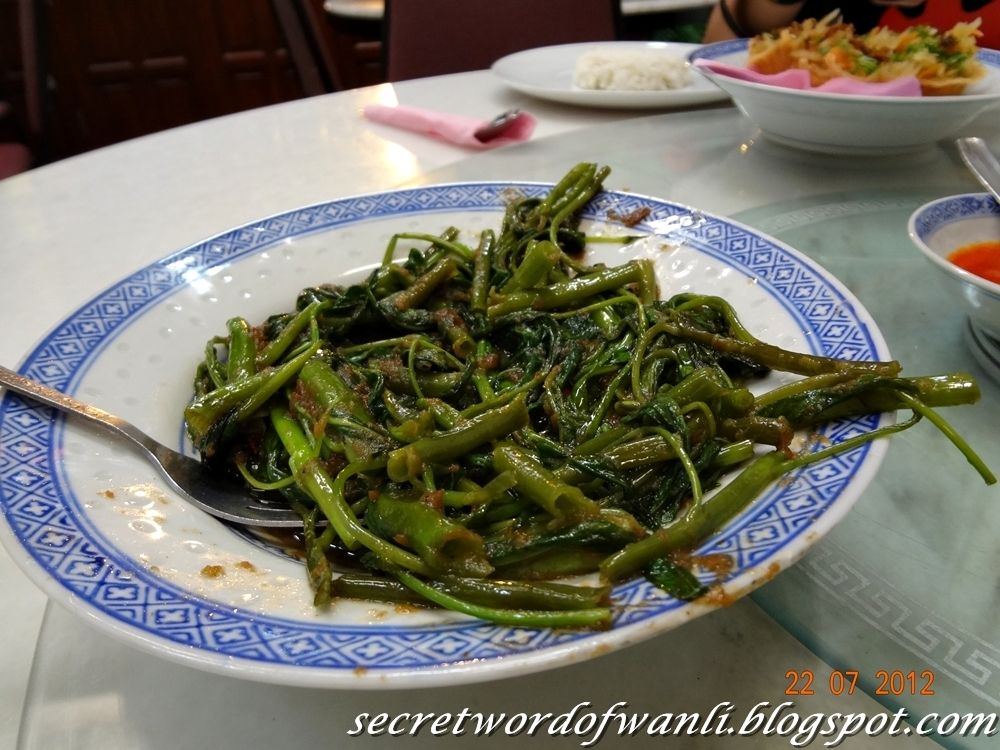 Wter Spinach with Shrimp Paste known as Kangkung Belacan.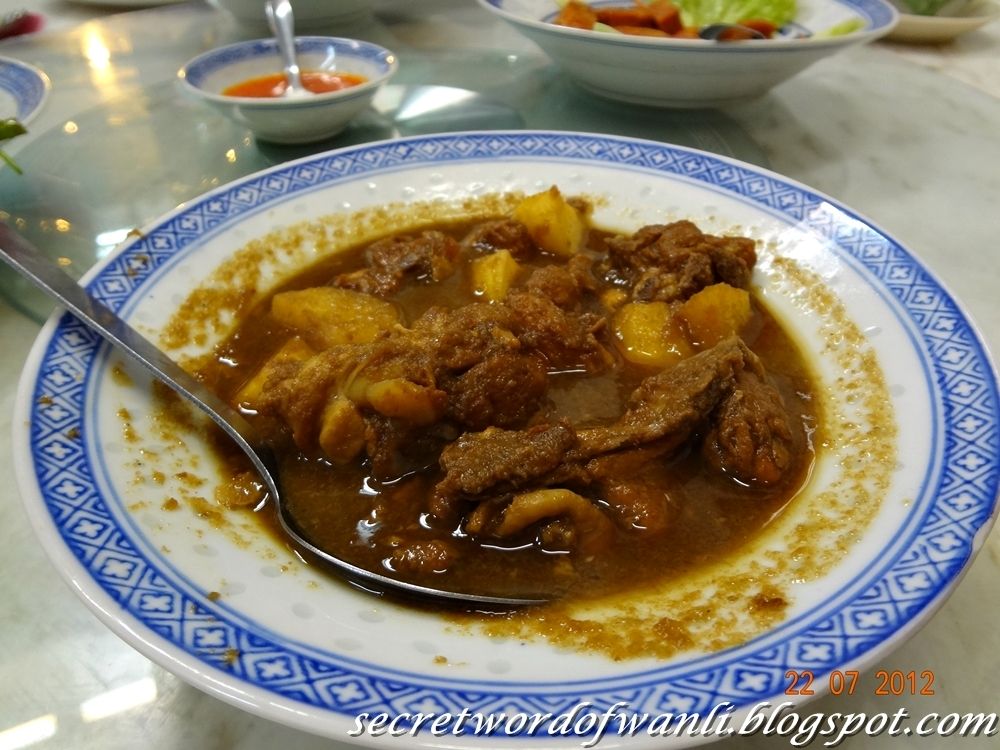 Chicken Pongteh; Marinated chicken and potato.
Address: 88, Jalan Tokong, 75200 Malacca (Jonker Street)
Telephone: 06-2882626