This satay stall at Newton Food Court owned by my friend's parents. They been running satay business for 27years. The day I came to Malacca visited her, her parents was away for vacation so the Noreen's siblings and her fiance helped.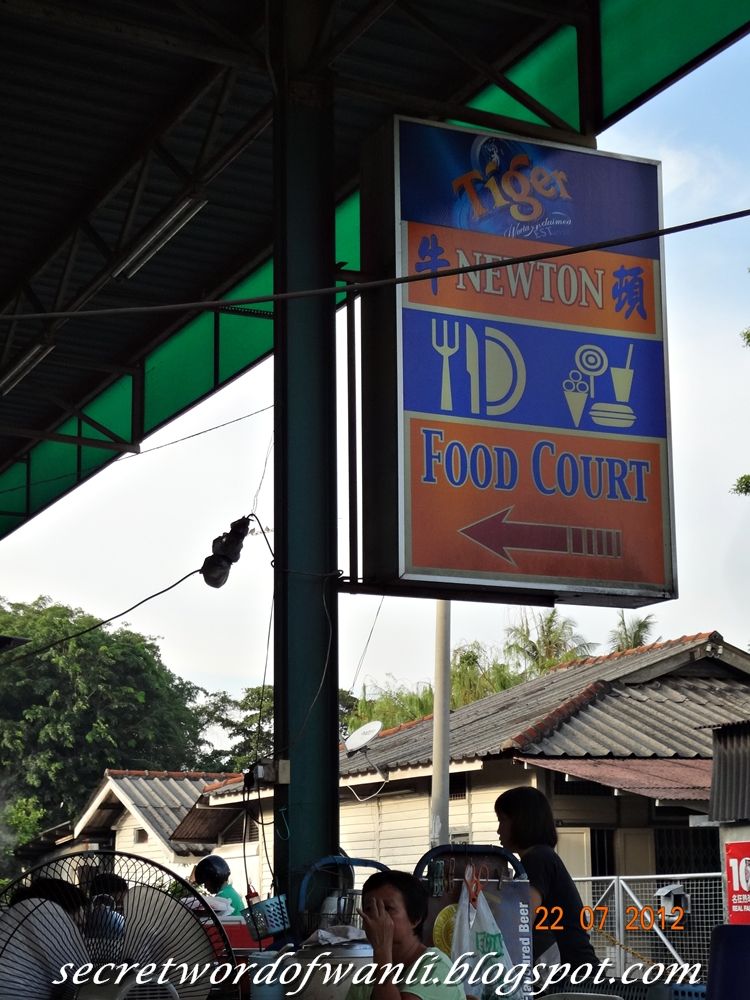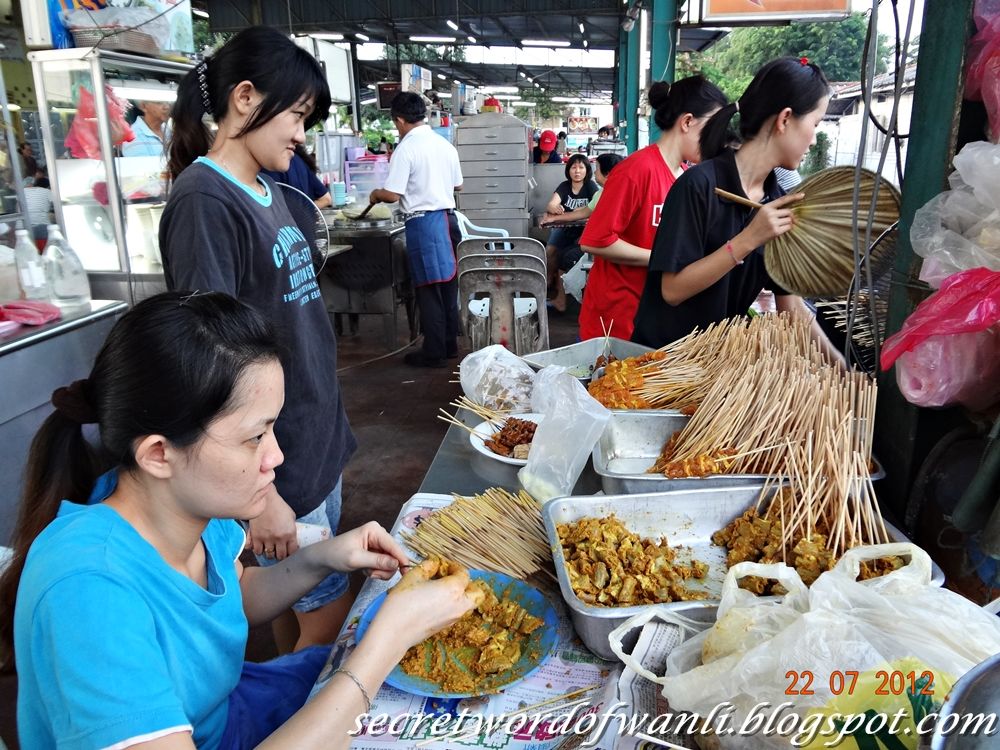 Noreen's siblings.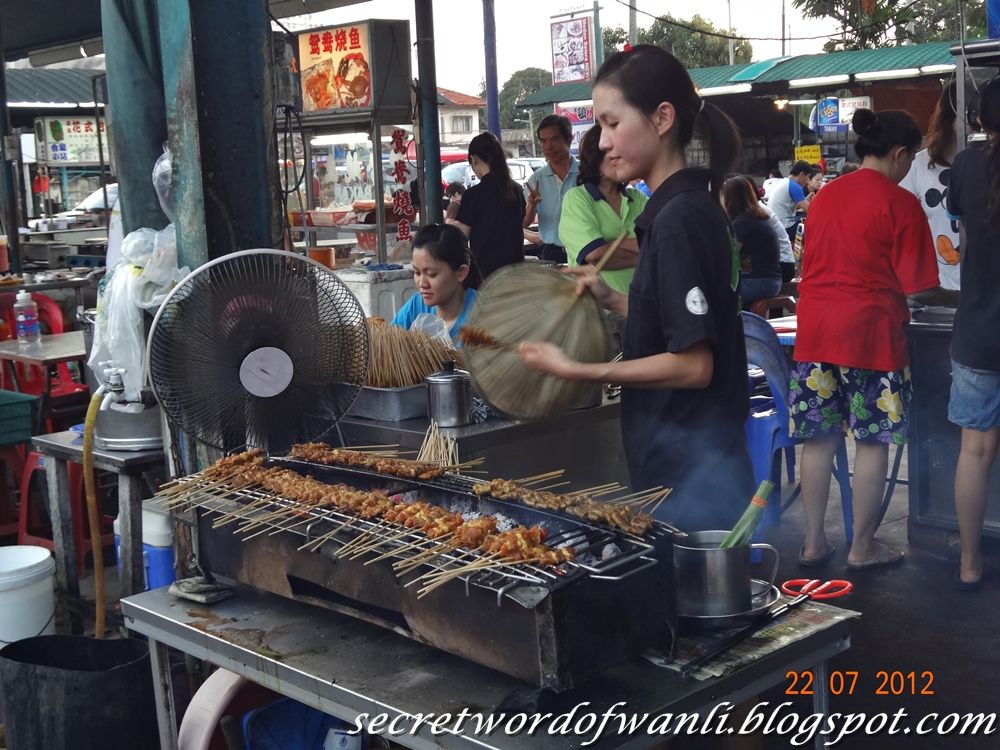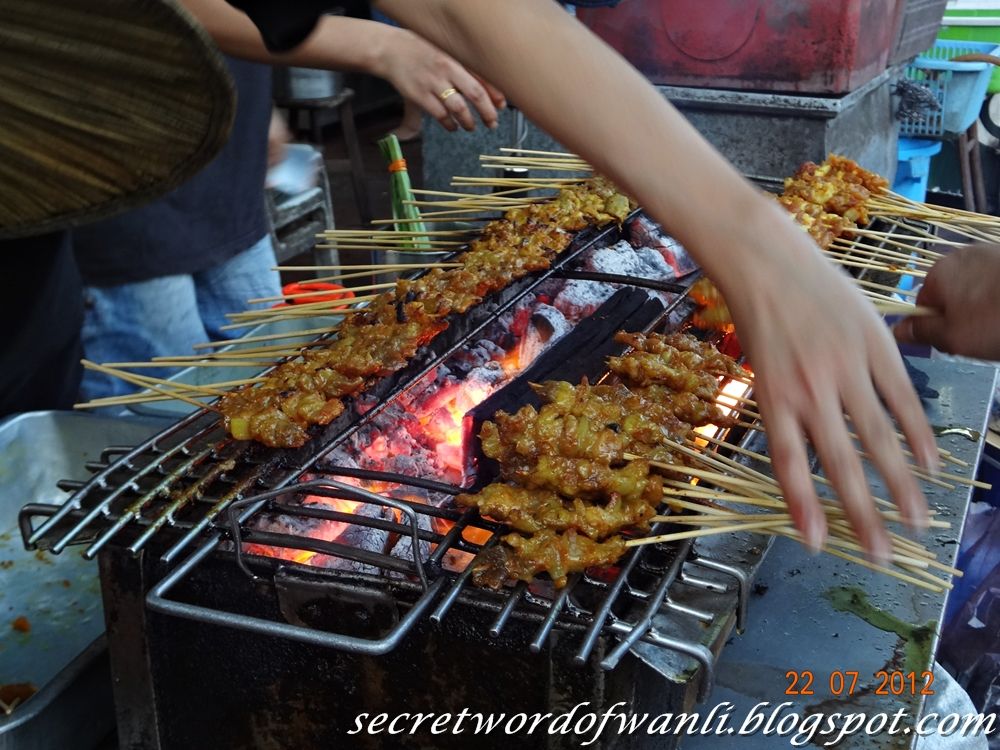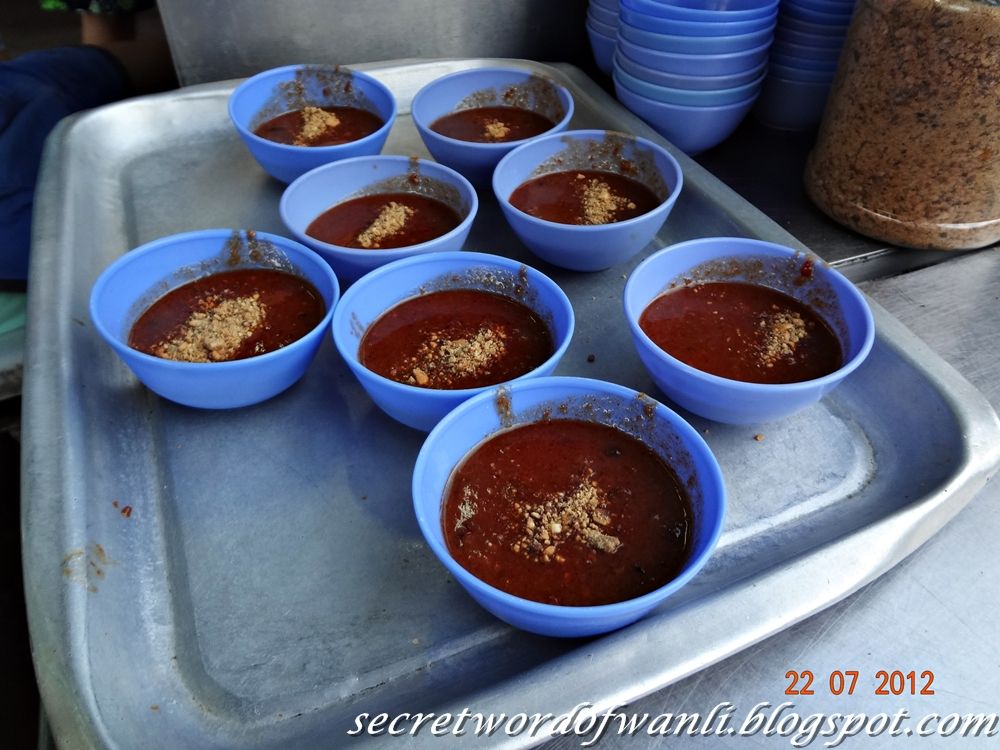 Satay sauce with crunched peanuts topping.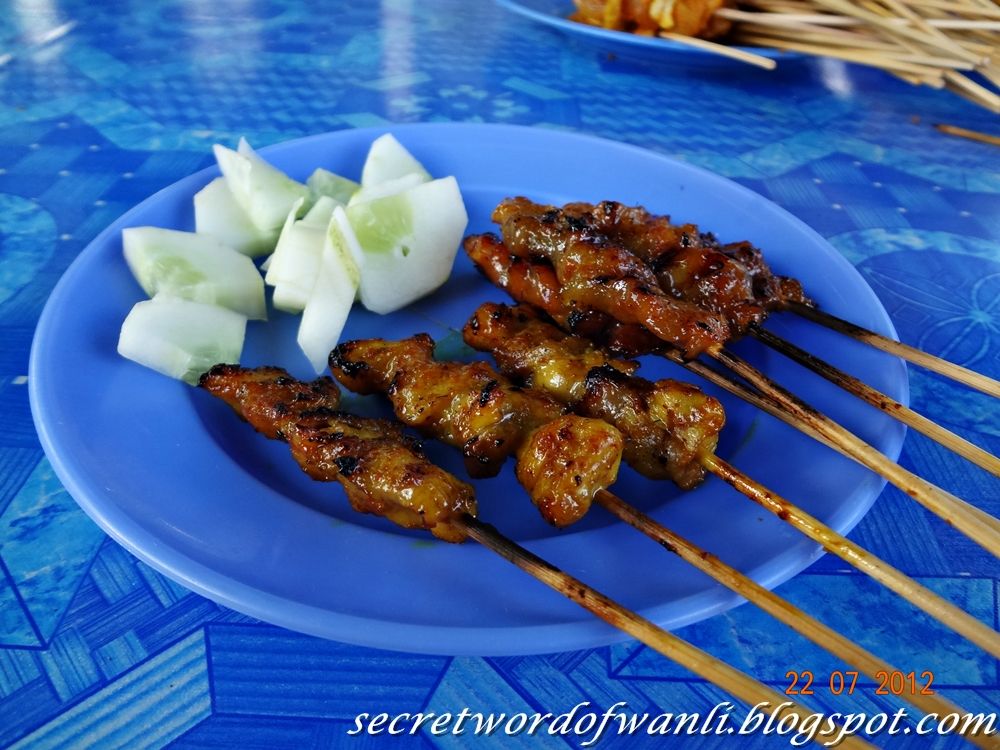 Chicken and Pork Satay. A word: Tender (It's just perfectly cook)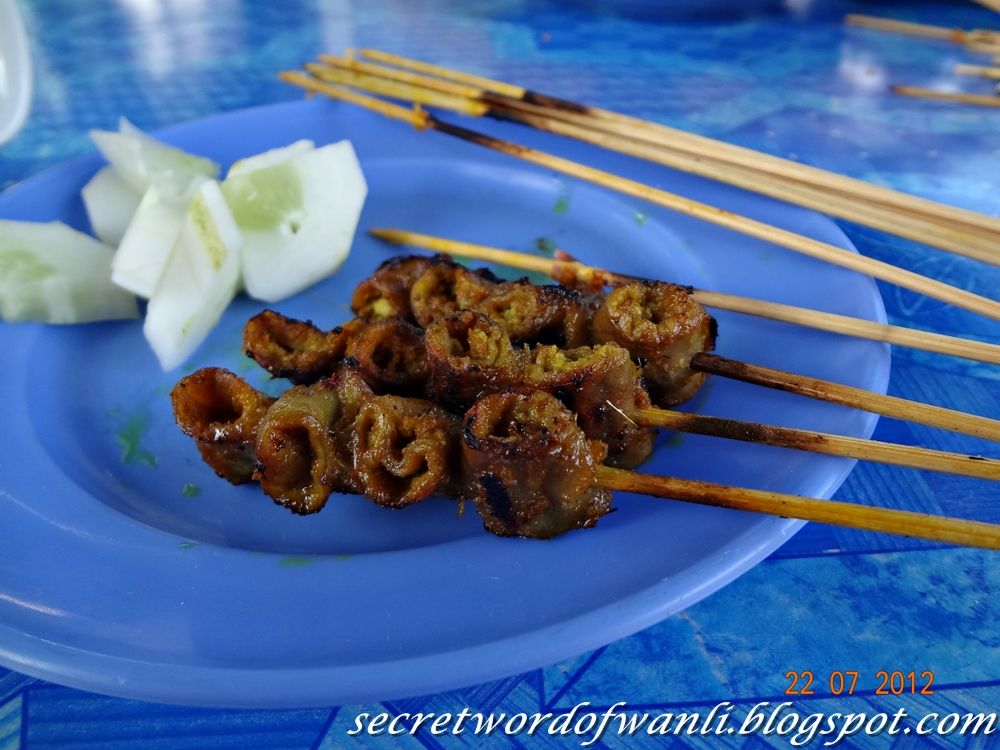 Intestine Satay.
It's acceptable to eat but I'm not use to eat it (Maybe I should said I don't really like it). But lots of customers ordered it.
Address: Newton Food Court, Jalan Bandar Hilir. Malacca.