Celebrated parent's day at
Rama V
located at Jalan U-Thant. The environment is cozy and as if you are in Thailand having thai food. There is a small lake and a hunt (you can dine in there too). Sis bought the cash voucher through groupon. The bad side is their menu do not have pics (Sis got to check out their website what is recommended food. She ordered everything from the
Chef Pick's
except 3dishes. Most of their appetizer served with peanuts.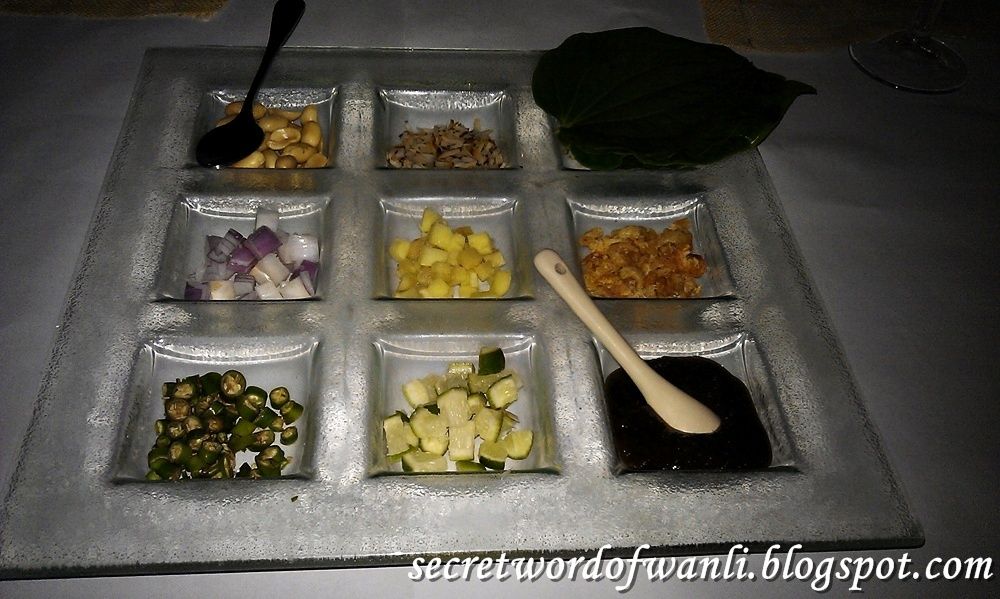 Mieang Kam - Traditional Thai Hors' Doeuvres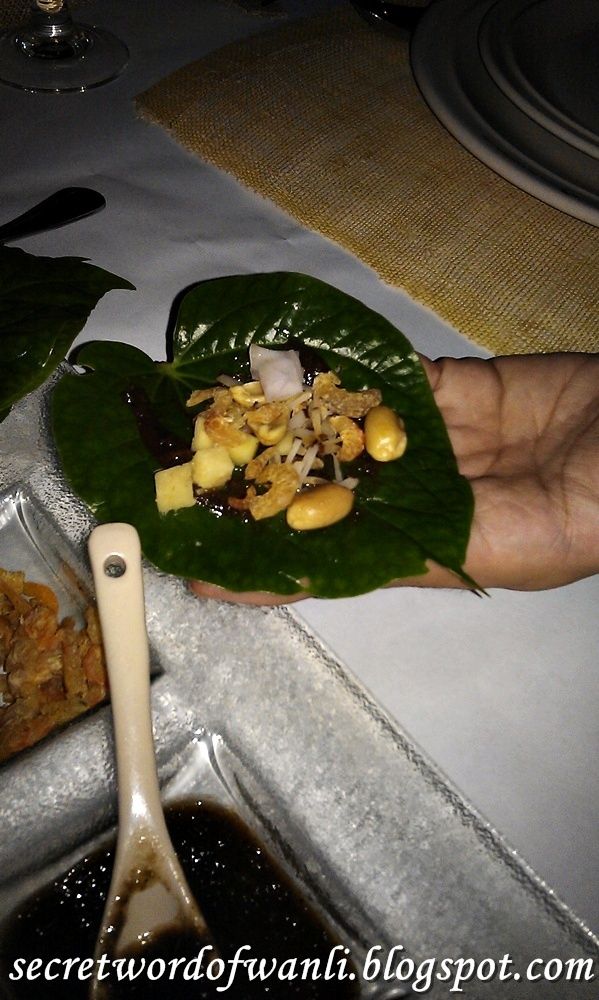 An appetitezer - chillies, toasted coconut, peanunts, onions, dried shrimps, ginger, sweet sauce and chopped limes are waraped in daun kadok. The taste combination works (I doubt the taste combination and it prove me wrong).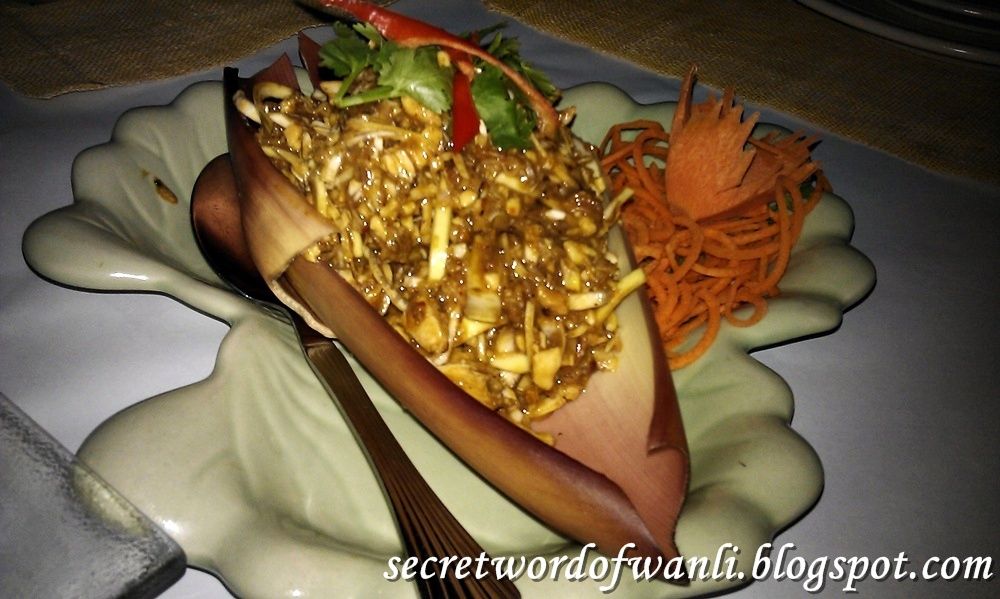 Yam Hua Plee - Banana Blossom and Minced Chicken Salad
(According to my parents and siblings, worth to try. I can't eat peanunts)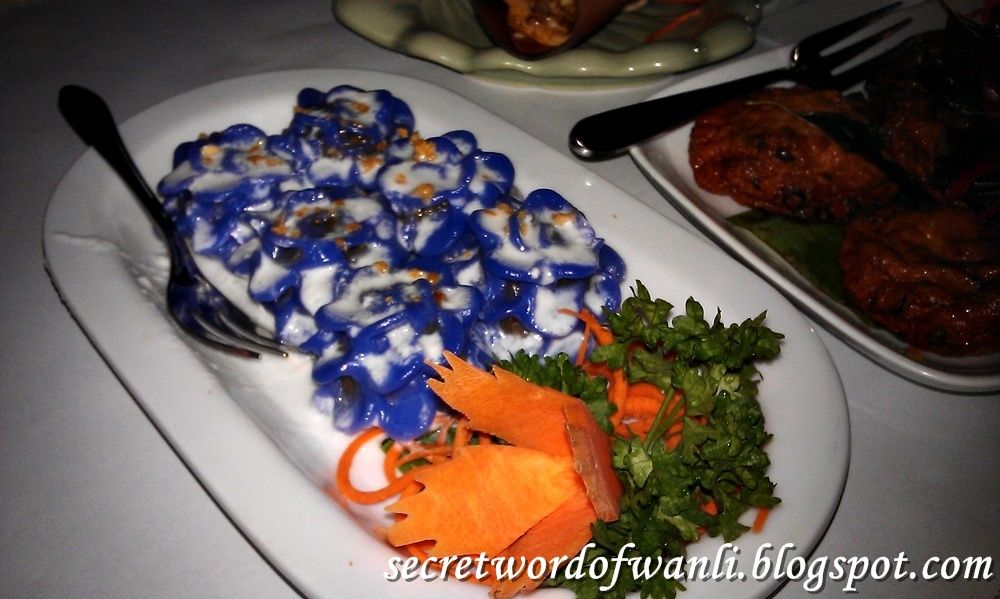 Chor Ladda - Flower Shaped Dumplings Stuffed with Minced chicken and Peanut
(According to my parents and siblings, it's tender and sweet)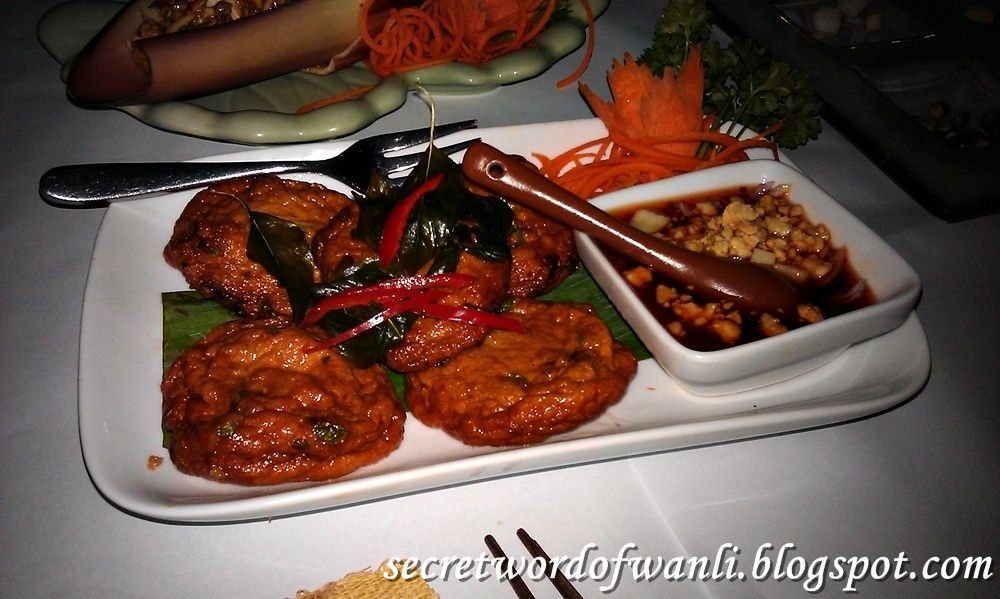 Tod Mun Pla Krai - Thai Fresh Fish Cakes. Crispy and soft.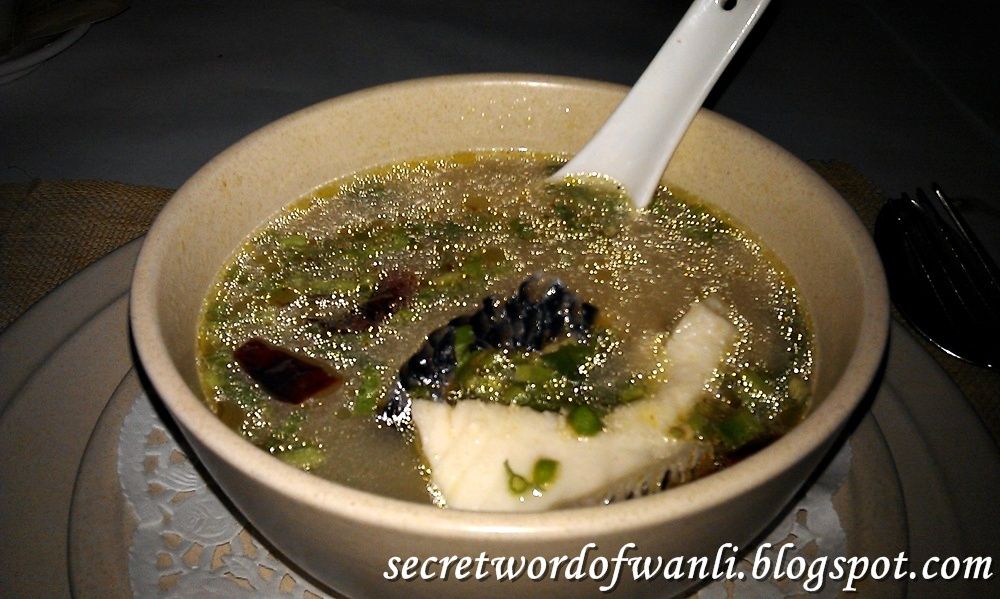 Spicy Cod Fish Soup. It's spicy and sour.
I prefer the seafood tomyam (dad and bro ordered), it is less spicy.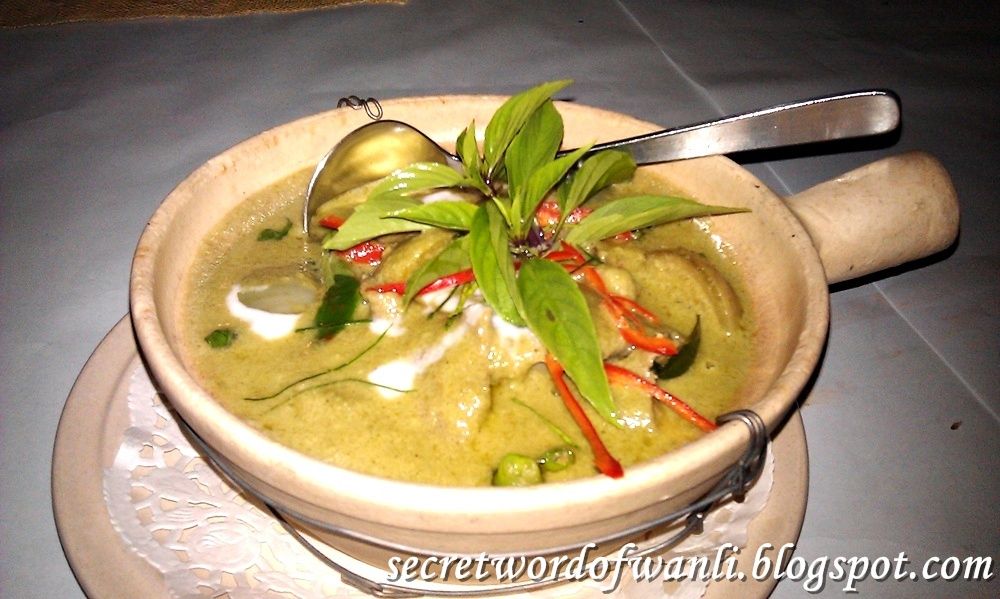 Gaeng Kaew Wan Nue Reu Kai - Green Curry Beef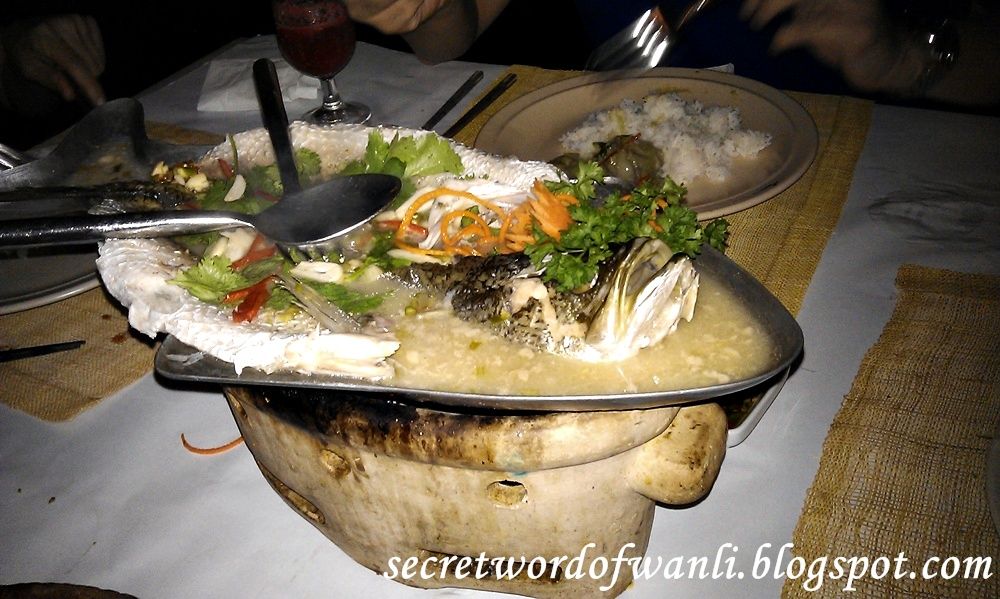 Steam Fish using charcoal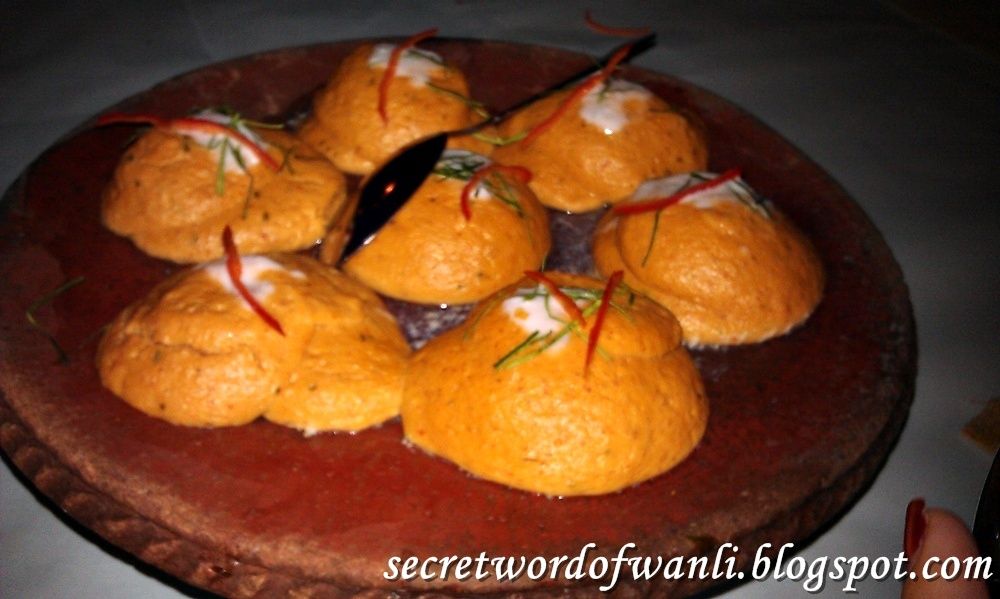 Hor Mok Talay - Kingfish Souffle (Otak Otak)
It was soft and moist and it's not over-cooked. Perfect! A cuttlefish was hidden under the Otak Otak
We also ordered two desserts;
Tab Tim Krob
(water chestnut dumpling with jack fruit in coconut milk) and
Sam Ka Ya Fak Thong
(pumpkin custard). I love the pumpkin custard - it was a steam pumpkin with custard (perfect combination and it's not sweet)
Address:5 Jalan U-Thant, Kuala Lumpur.
Telephone: 03-21432663