Morning folks. Had breakfast before SKIMA Conference registration started. Texted my parents and siblings how am I here.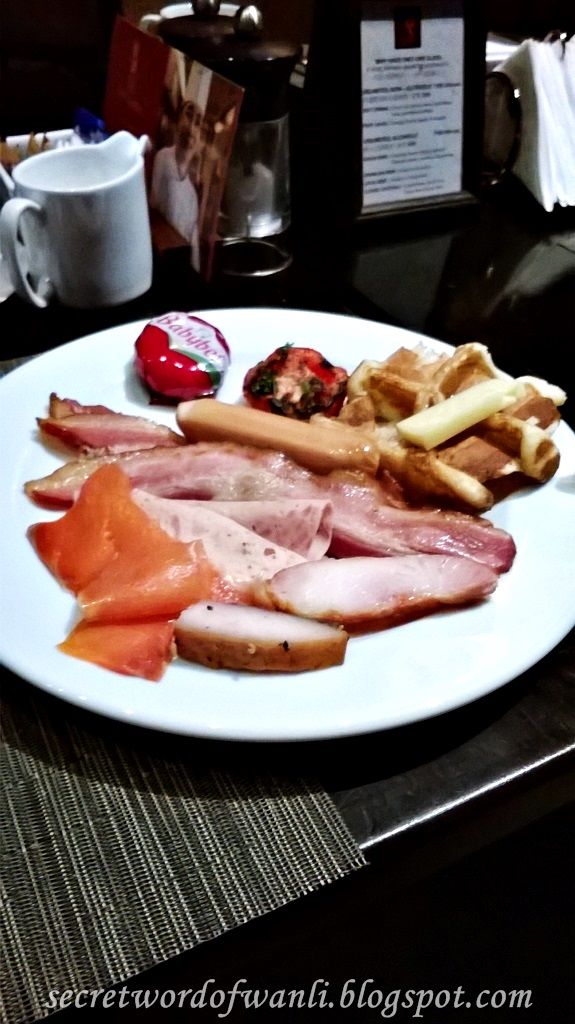 Arrived at 8am, but the conferences' member tol me that conference will be officially start at 9am. I have a short conversation with Peter who is a language lecturer in Chiang Mai University. He came from California and been working in Chiang Mai for less than two years. He was the host of SKIMA 2013 conference open ceremony. Since I have an hour to go, I went back to my room take a short nap. I couldn't sleep well on the first night staying alone here.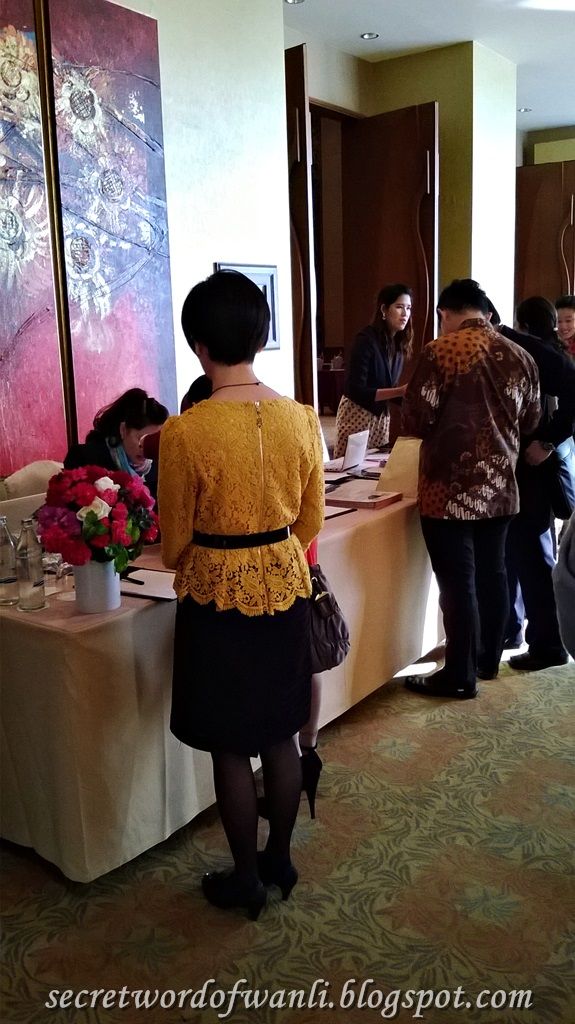 Registration started at 9am. Also not to forget to registered yourself for the one day tour trip on the last day of the conference. Open ceremony started off with Chiang Mai traditional dance and the VVIP of the conference member was invited to hit the gong to officiate the SKIMA 2013 conference. Let's the SKIMA 2013 began. It was an interesting conference where you can absorb ideas, inspirations, thoughts, knowledge's where the mind mapping connect each other to what I am exactly looking for or forward.
First presenter about EU Erasmus Mundus Collaborations and Eramus+ Opportunities, presented by Jose Gutierrez. The presentation took about one hour and ten minutes. It's about the collaboration between universities for program exchange and grants for joint master program. Objective of this programs are the framework for European cooperation in education and training and sustainable development of higher education
20minutes were given for tea or coffee break.
Dr.Tan was a second presenter who taught lecturer in National University of Singapore presented about Advances in Evolutionary Multi-Objective Optimization and Applications. This topic talked about the challenges faced in EMO, the algorithms for optimization performance and the applications of EMO techniques.
During the lunch time, I sneaked out from the conference to looked for local delicacies. Nothing much it seemed. On the street, you can see the locals sell coffee, fruits, fruit juice and fish balls. I walked along the streets and saw this restaurant at the opposite of the road. Along the streets, you can see many tourists on the rental bike or bicycle to ride around the city area. The rental bicycle charges 20 - 40 baht and 30 - 80 baht per day. The rental bike charges less than 150 baht a day. My information might not be accurate because every shop charges on different prices.
Kau Kab Kang Thai Food Restaurant
Spring Roll served with plum sauce
Pork noodle soup.
When the noodle was served, the owner restaurant told me that he gave extra noodle and vegetables in it. I replied him thanks with a smile. OMG, I am so bloated.
In the evening, I went to Bazaar market and walked around to see any souvenir to my parents, siblings and friends but I didn't bought much because the weather is killing me; cold and windy and my sweater is not thick enough.
Lena Restaurant located inside the Bazaar Market.
Black Pepper Pork.
Although the dish is normal, but this dish could make your tears drop. It's freaking spicy and the owner restaurant offered if I want ice water but I didn't take it. It could makes my tongue goes numb.
Kau Kab Kang Thai Food Restaurant
Address: 164/110, Chang Klan Road, Chang Klan, Mueang Chiang Mai, Chiang Mai, 50100 Thailand.
Lena Restaurant
Address: Anusarn Market, Night Bazaar, Chiang Mai, Thailand.